More pictures of our training weekend have been uploaded to Nicks site.
Over the weekend, our instructors lectured on gas equipment and how to use it, the FF33 field telephone and how to set communications between positions , a practical lesson on WW2 German assault tactics, an interesting talk on what information went into the Soldbuch and the inevitable bit of parade, square bashing and light and heavy weapons training.
Alongside the main pictures of the weekend, Nick also also managed to squeeze the taking of some nice portrait pictures into the weekend as well some of which (even though he'll kill me for loosing the detail
) i've made black and white in a effort to emulate the original wartime ones we often see.
And with that the 2010 offensive draws to a close for the group. Good to meet up with a few of you over the season, look forward to attending some great shows and working with more of you in 2011.
As ever, we are always on the look out for new members to swell our ranks, so if you fancy a portrayal of a Grossdeutschland Shutzen on the Eastern front, please get in touch.
Anyway, some pics...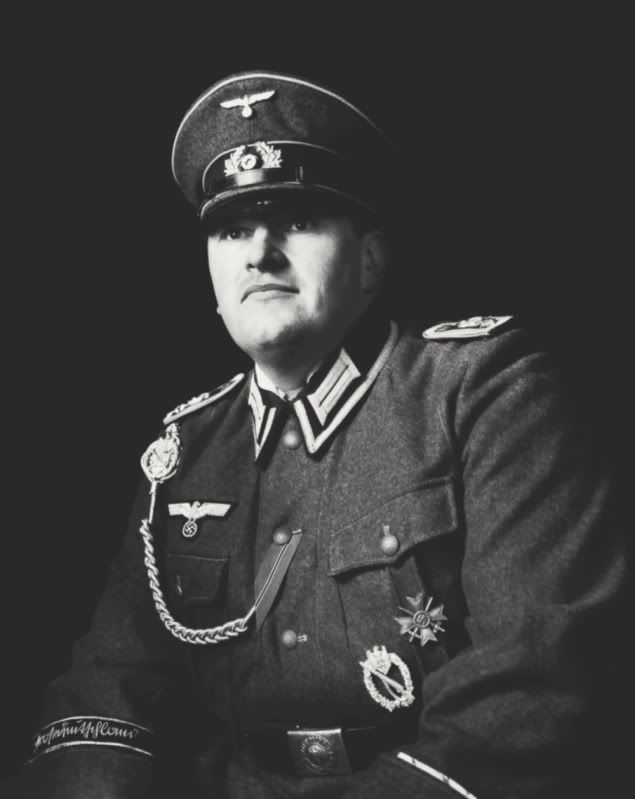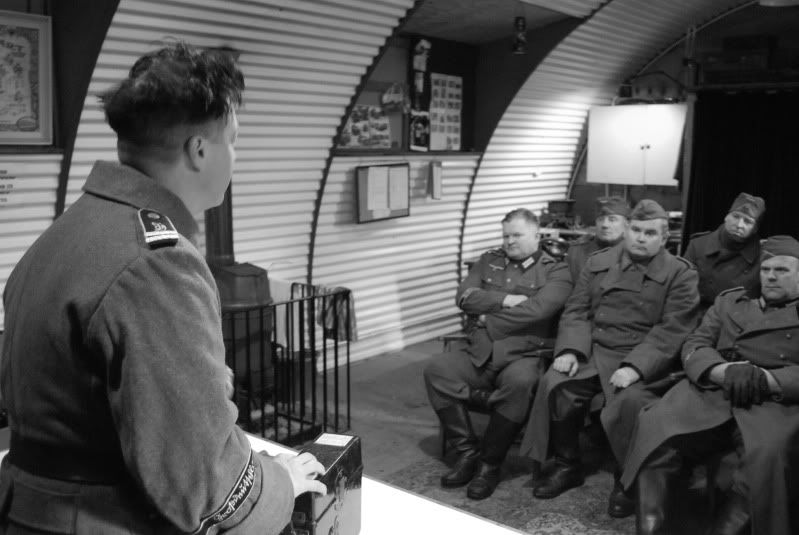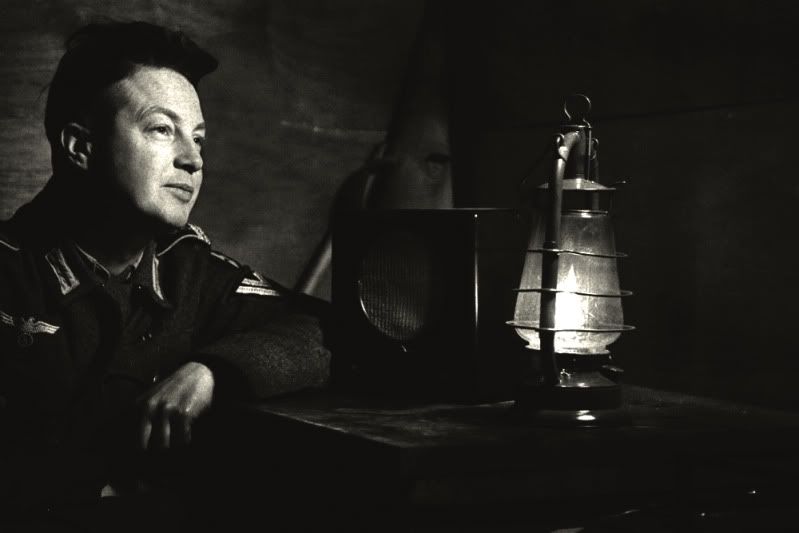 Cheers,
Neil.
_________________
Rittmeister.u.Kompanie-Chef
Großdeutschland Aufklärungs
-------------------------------------------------
Dusty are our faces, but joyful are our minds, our tank roars forward with the storm wind.
www.panzeraufgd.co.uk
www.facebook.com/Panzeraufgd/