Thought Id post a few pic's...
Chenny - Bigalow
As I can find out:
Made 40,000 M9 & M9A1's
Production No. 200.001
They made bazookas from 1943 (month?) at 8,000 per month...
so....
I found this one 10 days ago, CB210XXX numbered so 2nd month?
Covered in a thick layer Black paint with 2 layers of paint 1st dark OD and 2nd light OD...
Day 1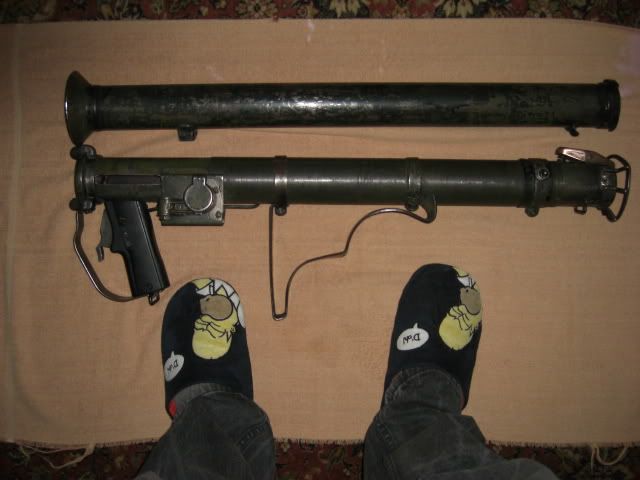 Day 10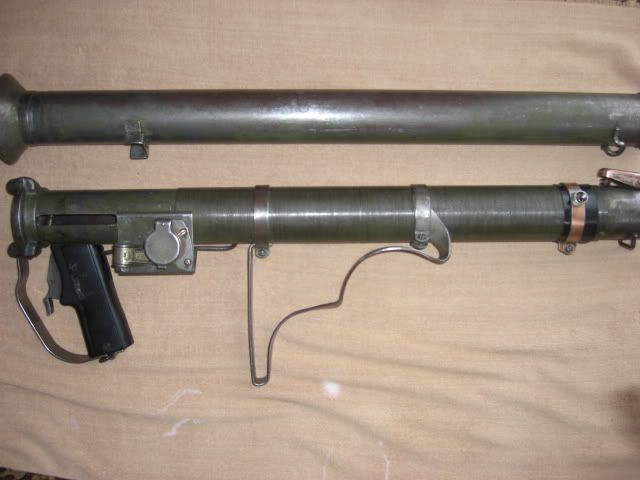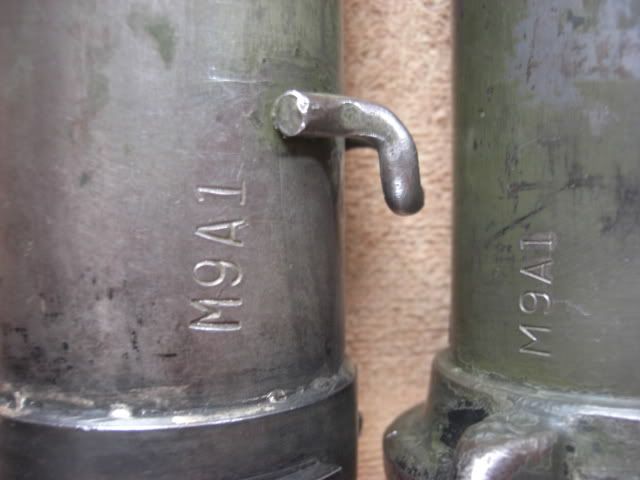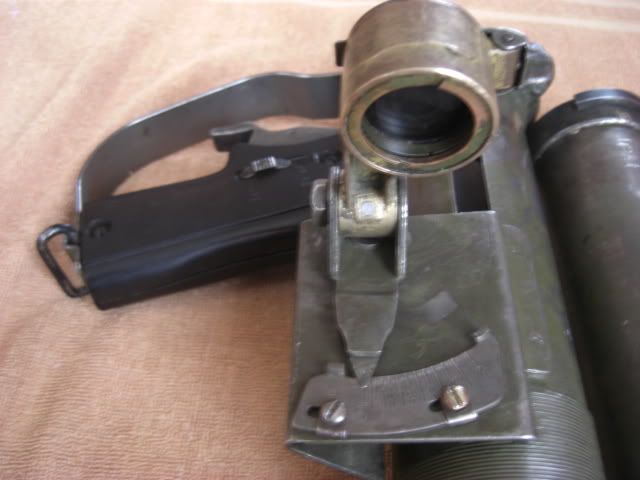 Note the brass parts
Trigger group, I have seen two types, manufacture diff. or period, or war time, post war?
Any info to expand on what I know would be helpfull....
Add your M9A1 as well....