The Japanese used a number of different styles of body armour during ww2. There use appears to have been mainly by NLF troops, although there is a common misconception that its actually armour for Snipers but there is no evidence to support this view.
Most of the body armour sets weighed in at around 9 pounds and the steel was just a few mm thick giving it a very poor protection level, war time tests showed it was easily penetrated by .303 ball ammunition at a range of 100 yards with a 30 degree angle of impact.
Captured examples of japanese body armour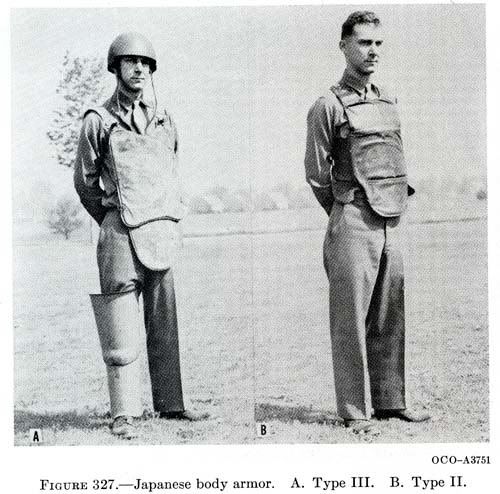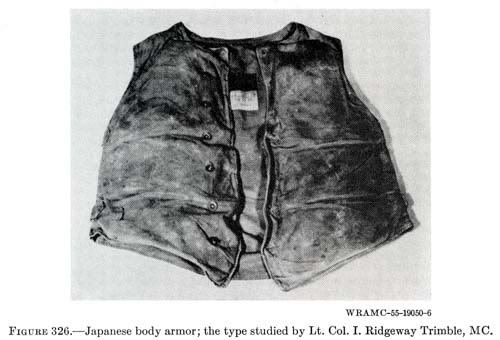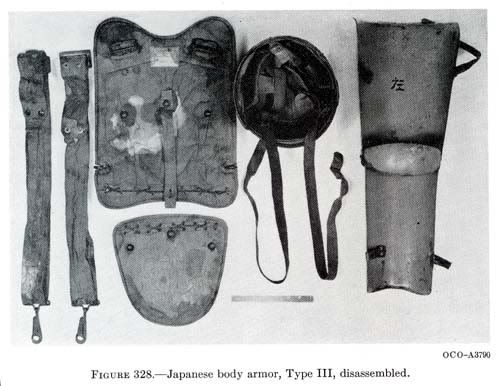 A rare surviving example of Japanese navy body armour
The following couple of photos show the Japanese turtle shell armour, designed for use on beaches. Little is known about this style of armour and my sources in Japan have suggested this a pre war experiment that wasn't actually deployed in combat but who knows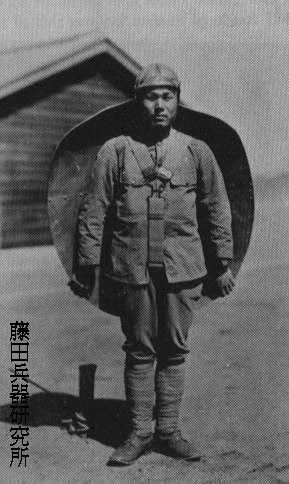 _________________
Europes first and only WW2 Japanese reenactment group
http://www.japanesereenacting.co.uk/
Japanese Reenactors forum
http://z13.invisionfree.com/IJA_Reenacting/index.php
?