Historical Trivia: Pikemen of the Home Guard
In early 1942 the shortage of weapons to arm the recently formed Home Guard (formed in May 1940) saw the issuing of hurriedly made pikes. Made of steel tubing and surplus sword bayonets the 5 foot long pikes were received with derision by the men of the Home Guard. Following the Dunkirk Evacuation from France in the summer of 1940 the British military as a whole was suffering from severe arms and equipment shortages as small arms production struggled to keep up and the Lend-Lease programme began to gain momentum.
In 1941, Winston Churchill had called for the 1.6 million men of the Home Guard to be quickly armed with anything that could be described as a weapon. By 1941 the Home Guard had been issued with 847,000 rifles and almost 50,000 machine guns of various ages and origins. A whole slew of improvised weapons from sticky bombs to smoothbore anti-tank guns like the Smith Gun were also created with varying degrees of success. The War Office ordered 250,000 pikes but very little were actually issued and the morale of the Home Guard units which did receive them suffered. Lord Croft, the Under-Secretary of State for War was questioned in Parliament where he attempted to explain the pikes may be useful in close quarters urban combat or in night fighting.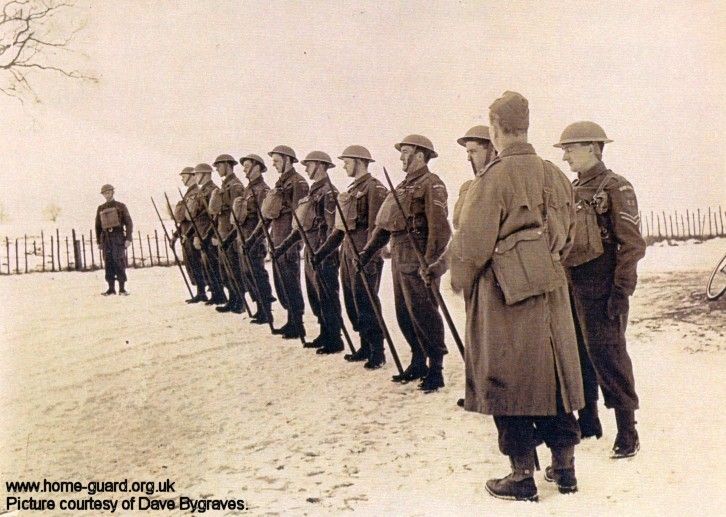 Private Clarkson of the 1st Essex Home Guard unit Wickford .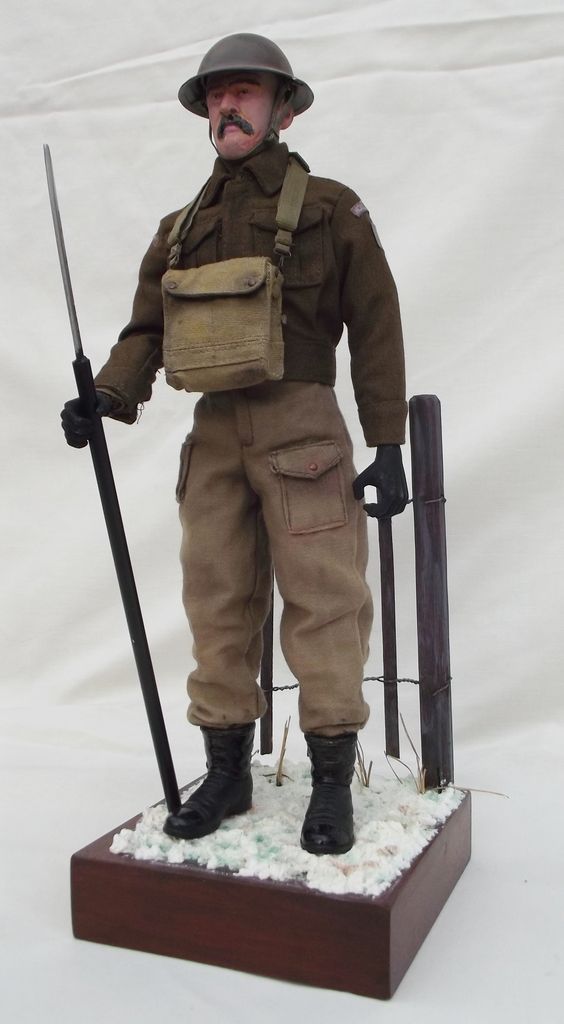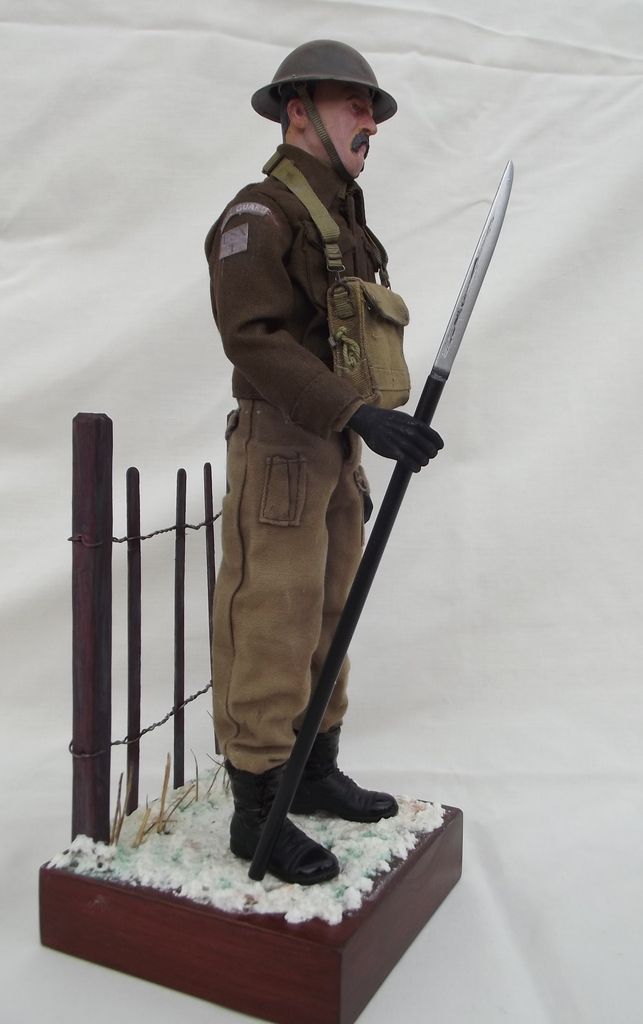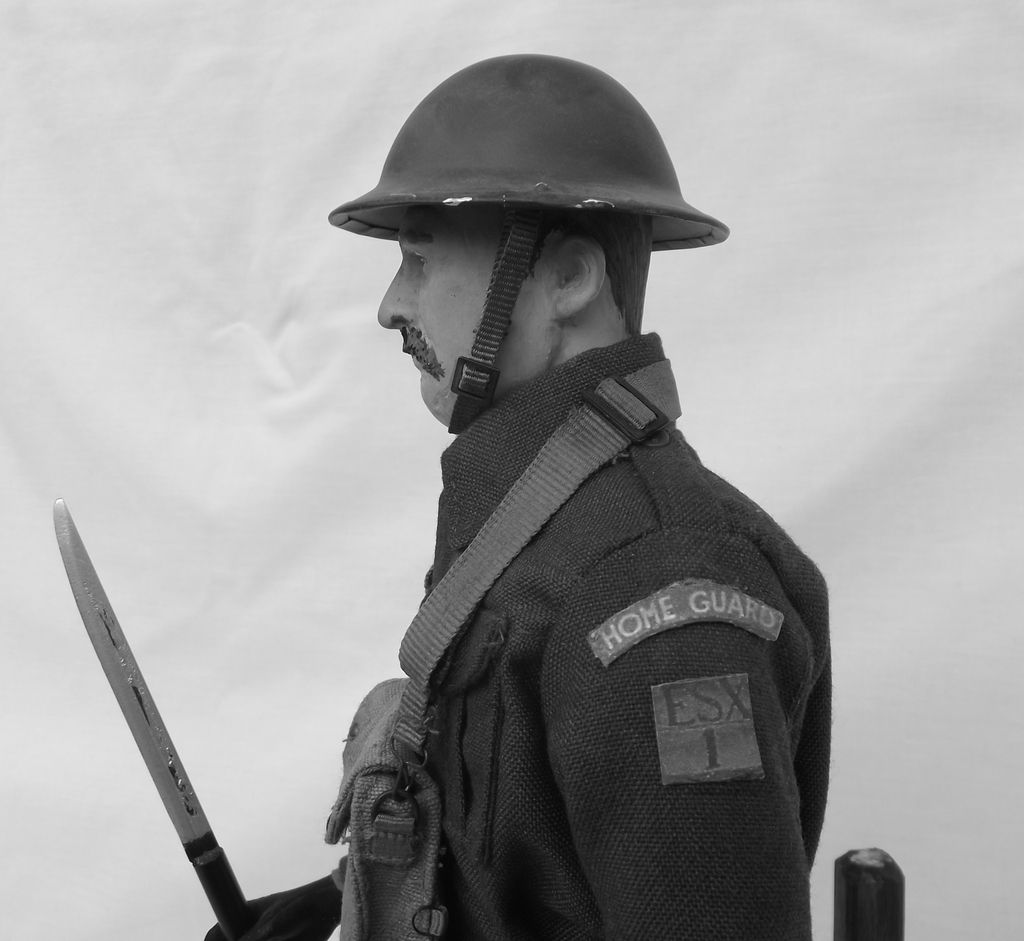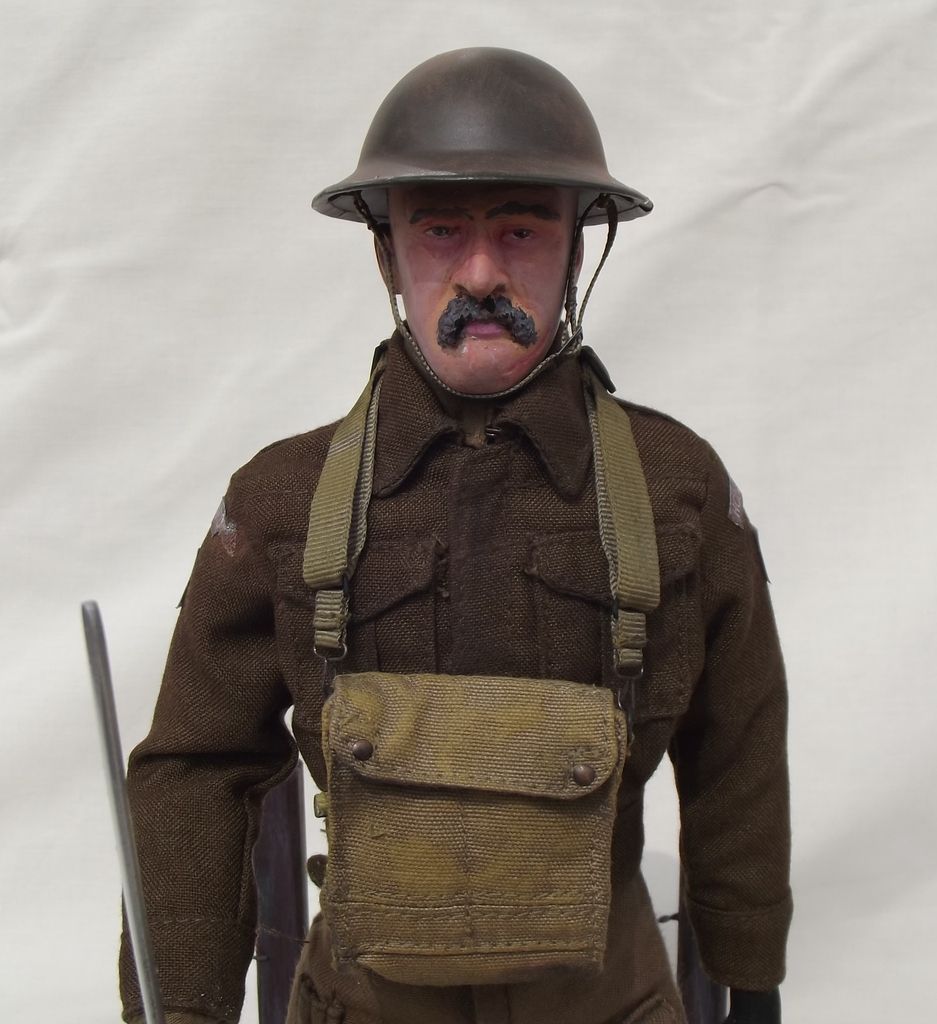 Detail of the base , snow made with baking soda and thinned down PVA glue , some dry brushed green and brown added when set , The fence posts made of pine , staves are coffee stirrers , all painted and weathered .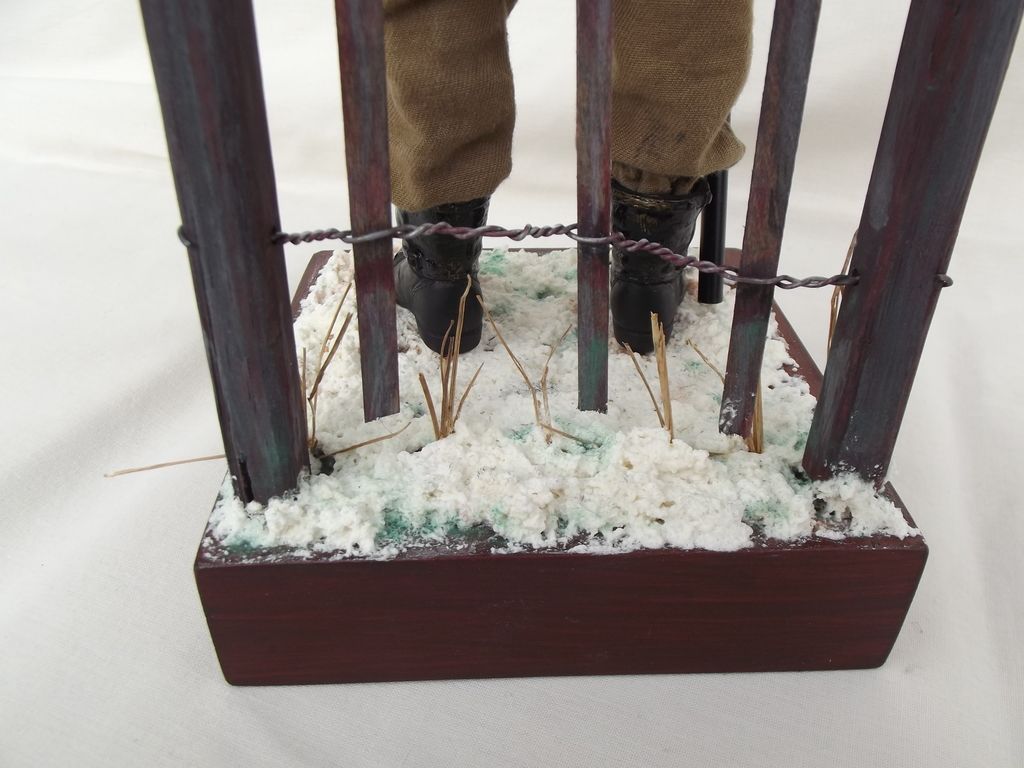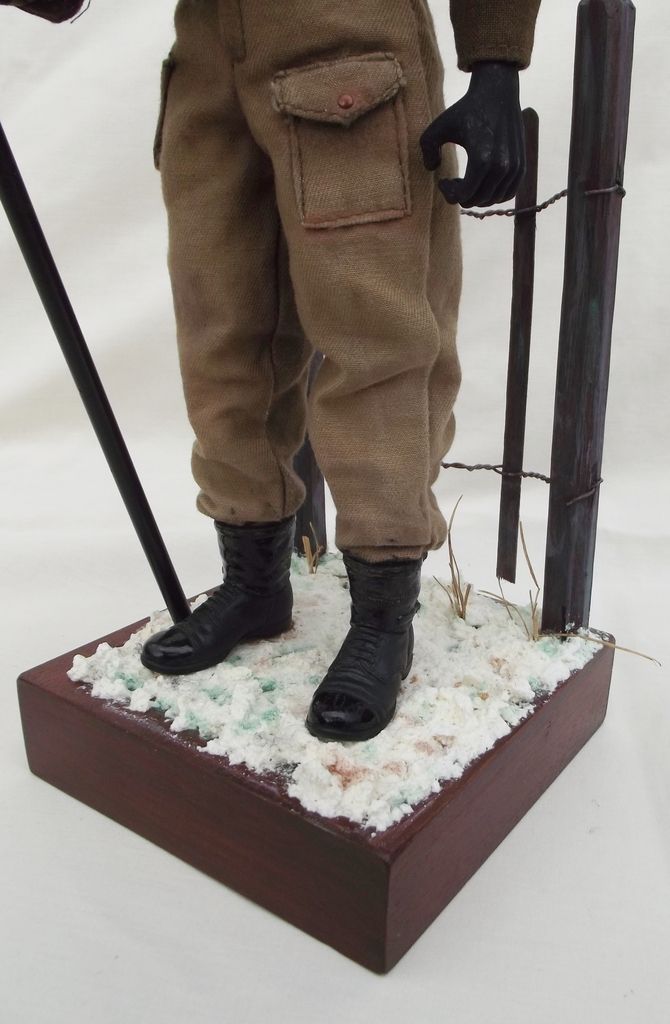 The pike was made with a brass tube and the blade from plastic card . Helmet and gas mask from the John Coleman set , various other uniform items from recycled bashes . The gas mask was filled with lead shot to give it some bulk and get it to hang right , highlighted with yellow acrylic paint , brown and black pastel chalk dust to weather the uniform a little , the helmet was dusted with brown just to take the shine off the green paint . The gaiters would have been leather for HG , which were moulded in with the plastic boots , painted in matt black then the toe caps and gaiters painted in gloss nail varnish . Hands also painted matt black to look like gloves .
I couldn't find out what the unit was in the photo , but I found some images of the badges on the net so I printed them off and cut them out , as the unit is local to me .
A project dio which has taken months finally finished .
Bob
p. s I did wrap some bubble wrap around the lower torso to give him a bit of belly and takeaway the highly toned body image of the figure .