3 boxed Dragon Figures for sale. Been in storage since I moved about 6 years ago! Just no room for them.
Postage not included, more photos on request.
Hap Daley. £25. 41st Armored Infantry, 2nd Armored Division. Operation Cobra. All parts are there apart from the helmet chin straps which fell off and one went missing. Otherwise excellent.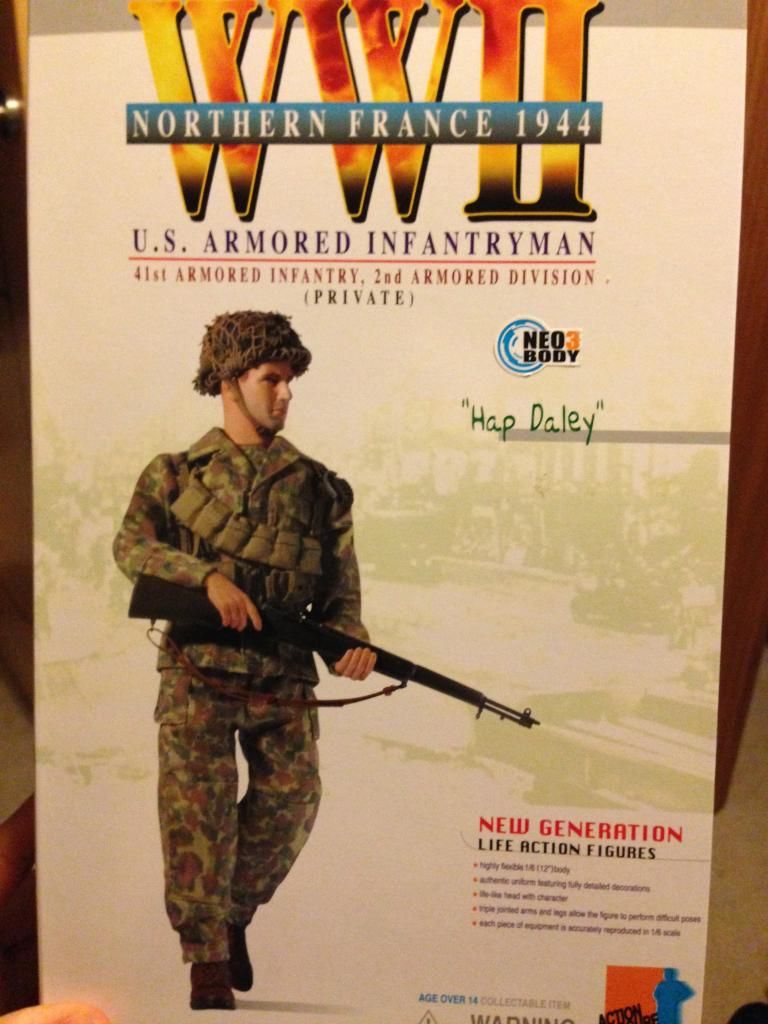 Deke D'Amato £20. 28th Infantry Division, Battle of the Bulge. 1919A6 Machine gunner. All parts included. Cocking handle on the .30 cal has snapped but will still cock. Right hand snapped but could be glue, dont remember it happening! Additional M41 jacket with 29th patch included.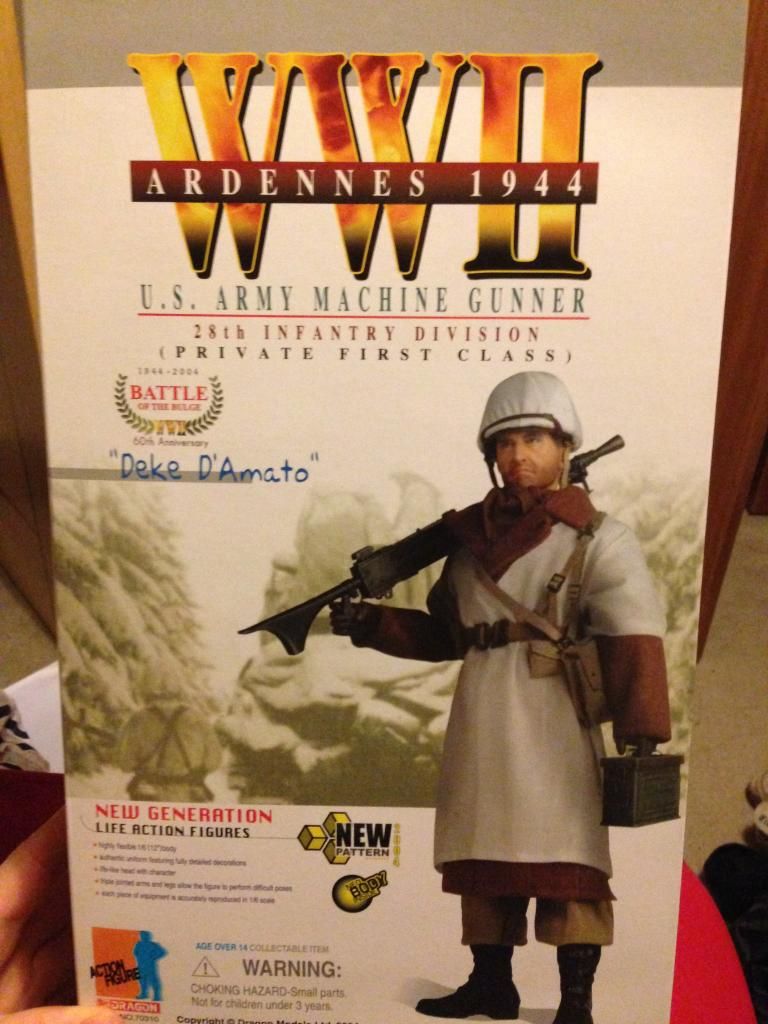 Eddie Strong. £20. 92nd Infantry Division, Bazooka man. All included apart from leggings which were rubbish anyway. They wouldnt do up and were binned years ago! Dodgy ankle, otherwise complete.