Ok, not a list, but a map - this is the dispositions of OstTruppen units in France 6/6/44.
You would probably have to double check, but it looks like the Goergien units are marked...
The only ones I have ever looked at in detail are those on Guernsey and the unit that rebelled on Texcel, other than that, I've never tried to study Georgien troops.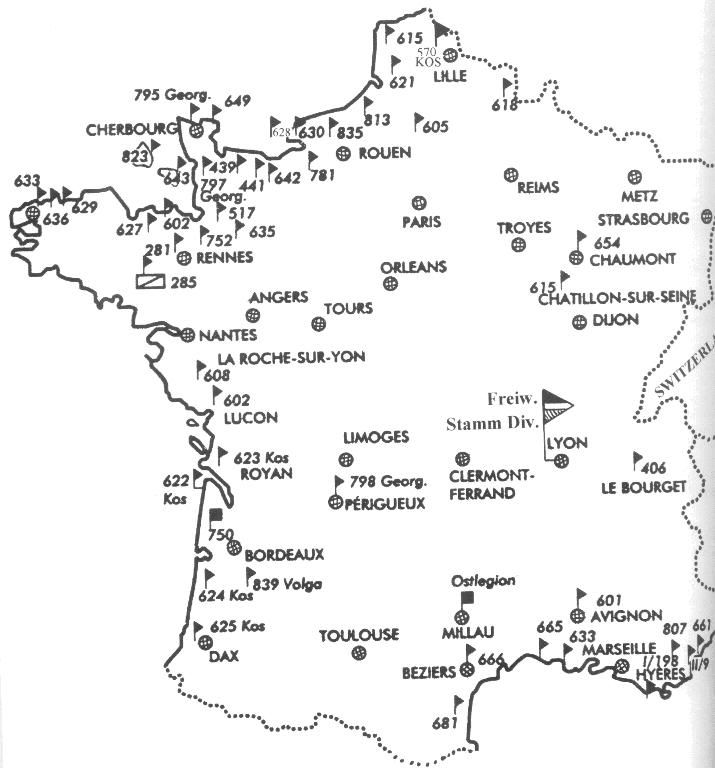 Hope this helps!
_________________
"I saw cities in Europe that were practically untouched by the war, countries that capitulated to the more powerful enemies even before war was declared, but we are not like that. Our grandfathers, our fathers, our older generation, our great leaders, fought here for each building, for each street." - First Deputy Prime Minister Dmitry Rogozin on the 70th anniversary of victory at Stalingrad