I know this is an old thread but just thought I'd add a post anyway, as it might be of help to others like me who don't do Facebook but rely on googling sites like this.
I do have an original set of ARP overalls, but wouldn't use them for re-enacting as they are a little too precious to me to risk damaging them.
Instead I bought two pairs of Click Workwear CDBS overalls, (currently listed at around £20 each on ebay), and from them made up a repro set of Bluettes that I could wear without worry. (You need two buy two overalls to have enough material for pockets, epaulettes, belt, belt loops).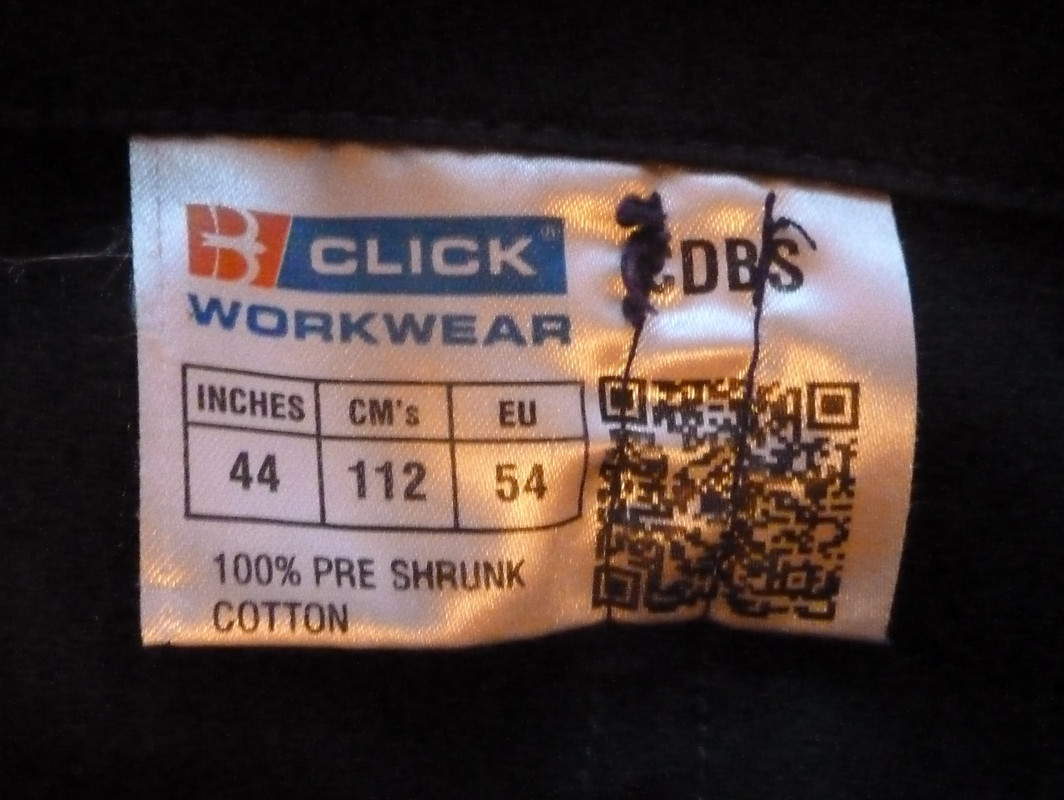 Notice the Click ones are quite plain, and don't have numerous pockets or existing button holes to contend with.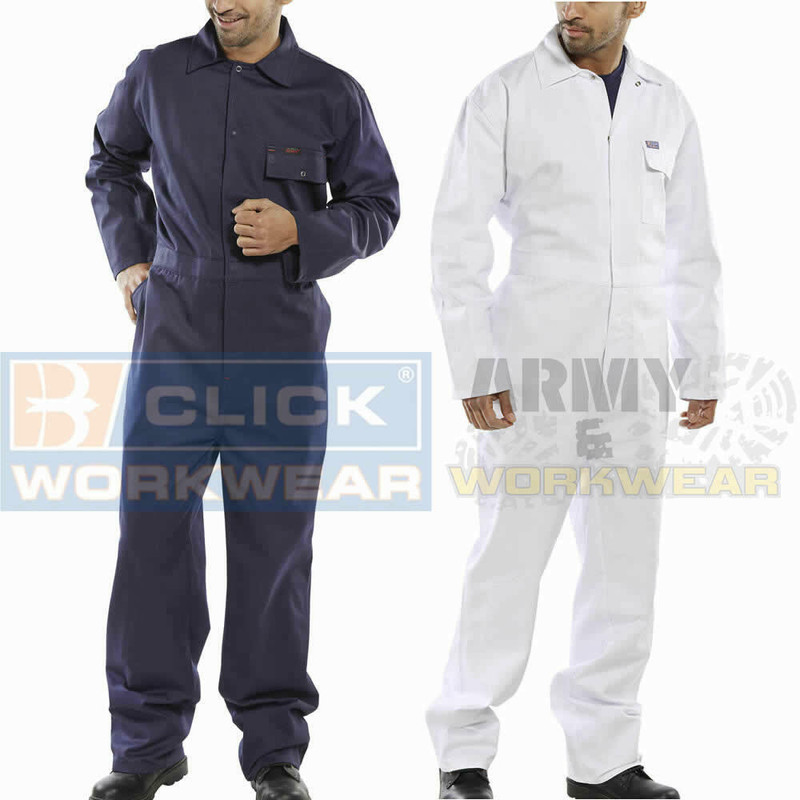 I took the elastic out of the waist, took off the popper fasteners and put a fake seam up the back, (using material from the 2nd set), and sewed lines horizontally across the chest similar to the originals before adding the chest pockets, having removed the existing pocket. Made epaulettes. Also split the sleeve ends and added a button (British Army buttons). I used an original ARP badge, buttons and belt buckle.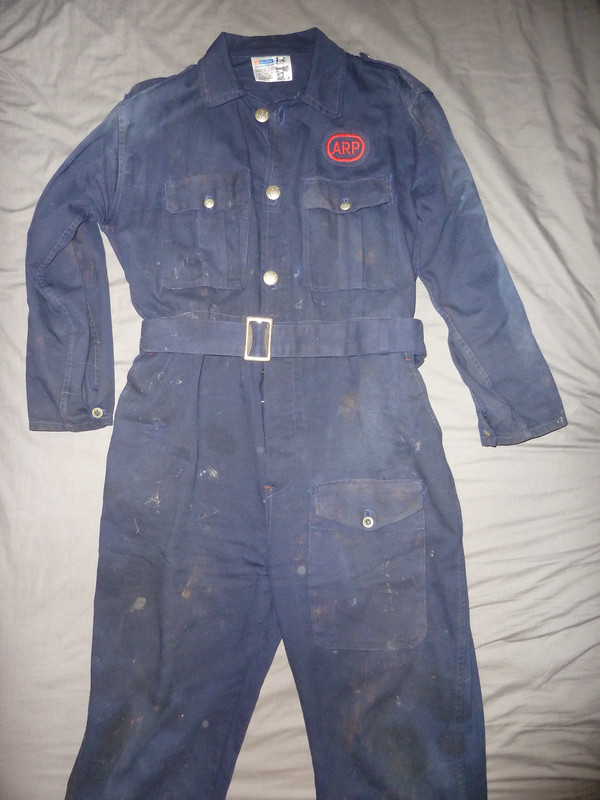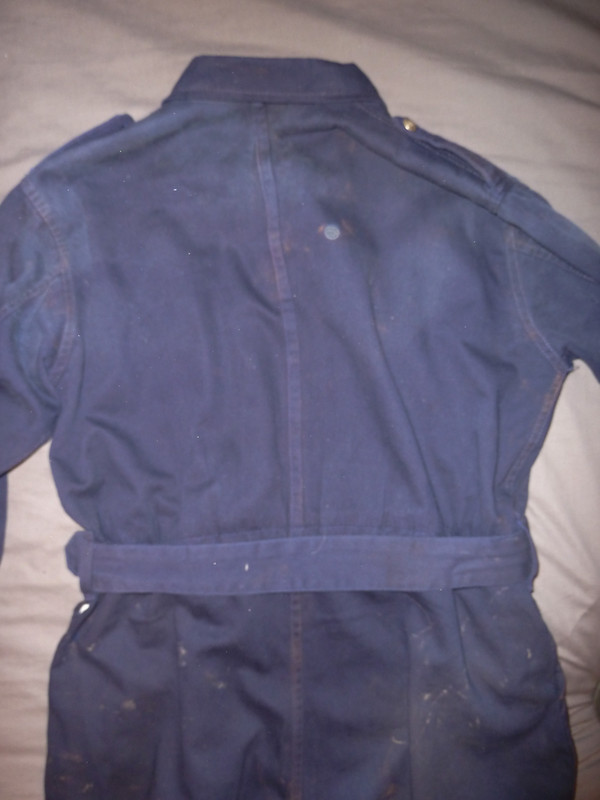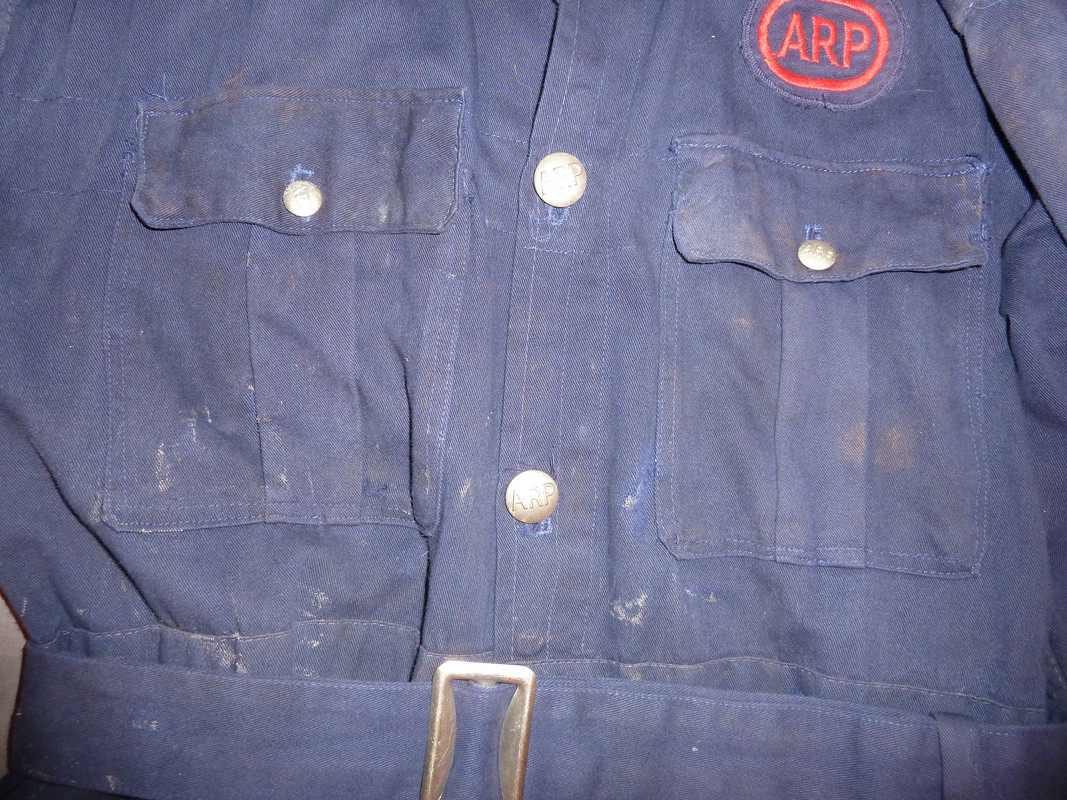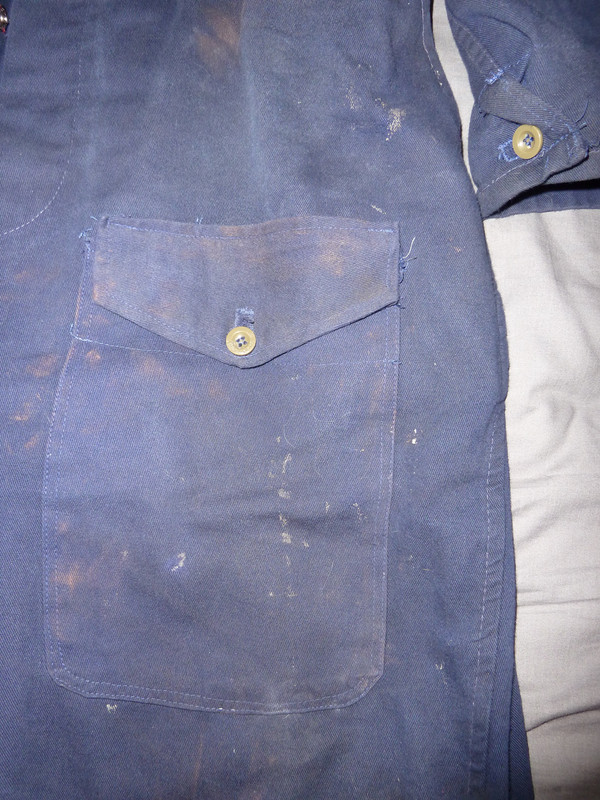 Note - The early overalls never had a leg pocket if you want to avoid a bit of extra sewing.
I did make a mistake making the main button holes vertical instead of horizontal, but they don't show when the buttons are done up.
Final touches were done down my workshop grubbying them up a bit, with a flick of cement dust. (Less is more).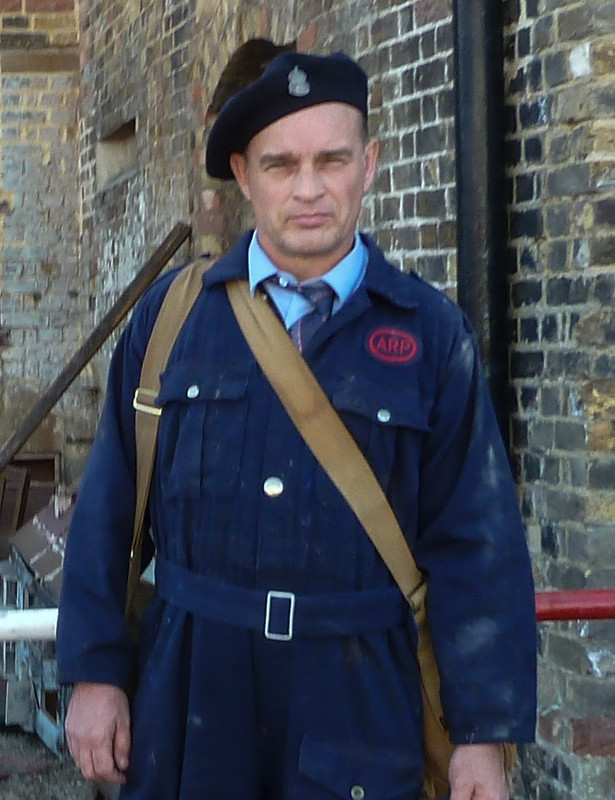 I'm not a seamstress, but it was really quite easy borrowing my other half's sewing machine to do all the mods. As you can see my workmanship is rather crude, but then if you look at the originals they were quickly mass produced and were not always to a particularly great standard of sewing.
The hardest part was finding a suitable the belt buckle. At first I used the one below and painted it silver, as it was the closest I could find at the time. (It is an RAF belt buckle with the tangs cut off)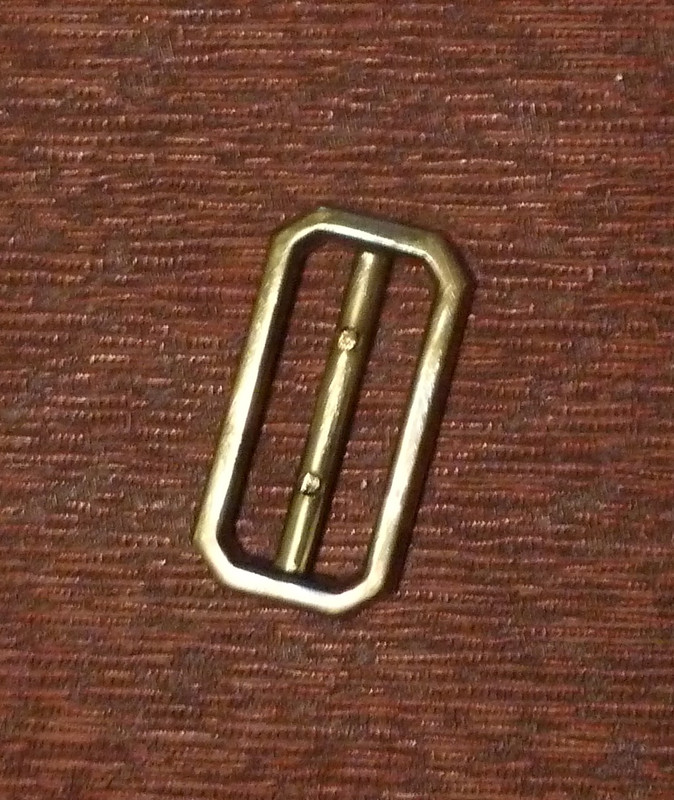 My original set of overalls didn't have a belt, but luckily I found one for sale by a militaria dealer. It was so faded it was almost sky-blue. I ended up dying it to match my original overalls, but before doing so I carefully undid the stitches holding on the buckle, and now I use an original buckle, (not the whole belt), on occasions I wear the repro overalls. I reattach it to the original or repro belt, holding it with a safety pin rather than sewing it in.
Anyway, thought this might help others looking for a good base for a set of hopefully passable overalls.