Have been trying for a while to get everything together for the WS18 set. I think that apart from the aerial adaptor (for use as a base station with something like a No.11 and F section rods or even a D section aerial?), it's basically complete.
One thing I noticed when I was doing research, is that theres not too many good clear high res pics of complete setups. I hope to aleviate that...
So, here we go: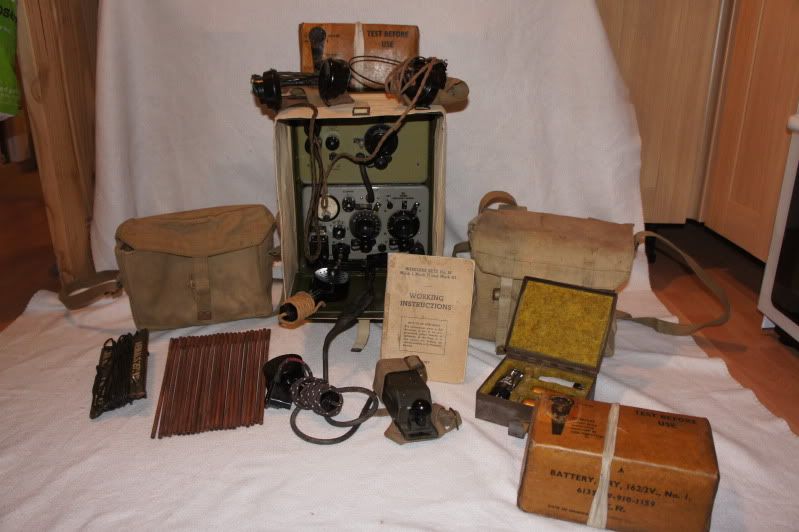 Battery (1968 dated but same as WW2 issue)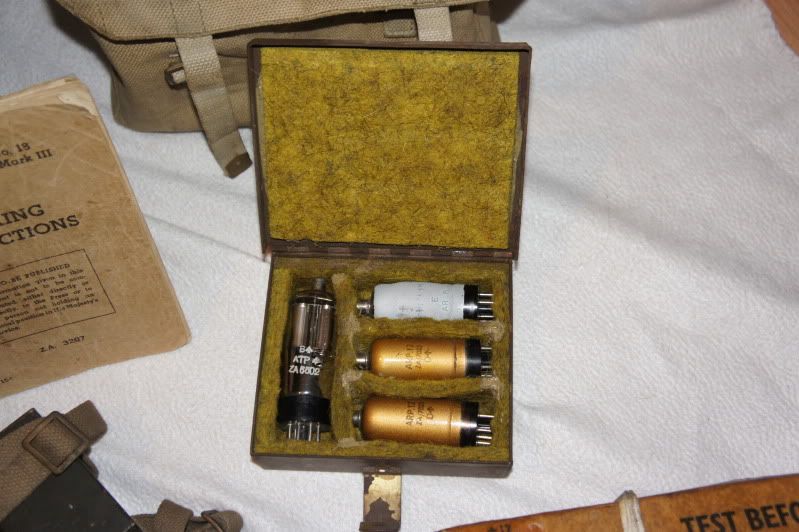 Spare valve case and valves
No.4a 4-pin microphone and No.8b duel plug morse key
Original copy of the working instructions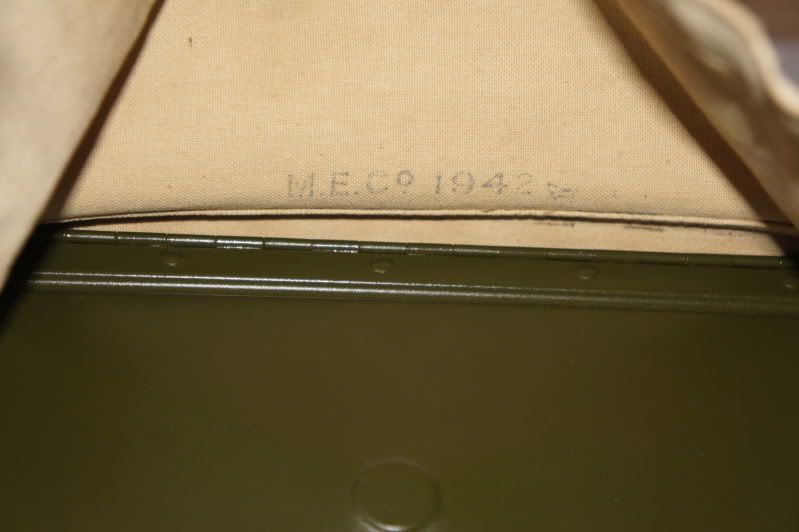 Date and makers mark location on inside of the canvas cover.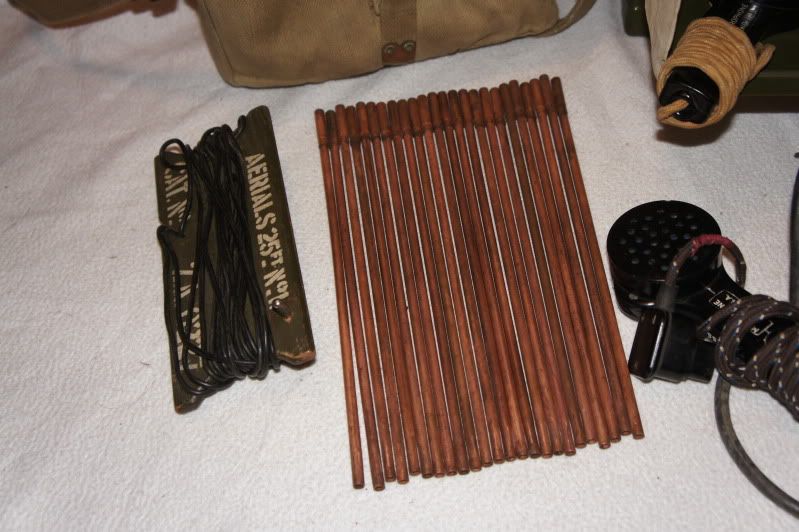 24x 1ft copper plated aerial sections. I have heard that the 25ft ground aerial can be used with the set, probably with the aerial adaptor?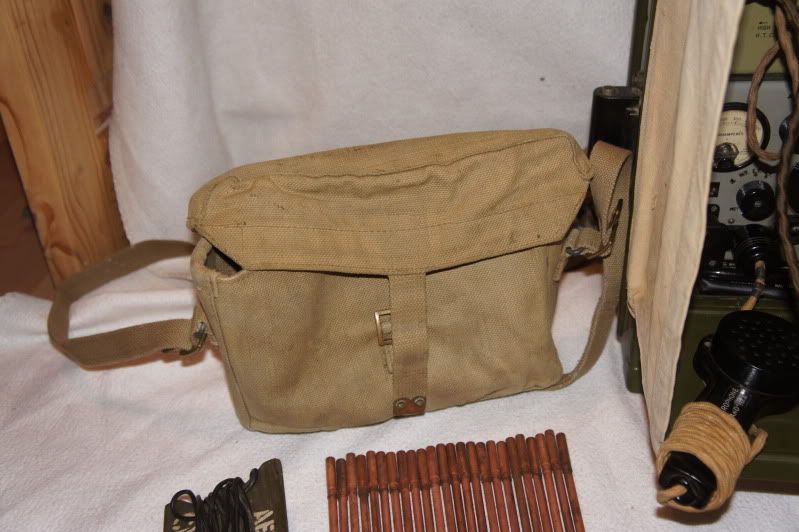 Sigs satchel No.1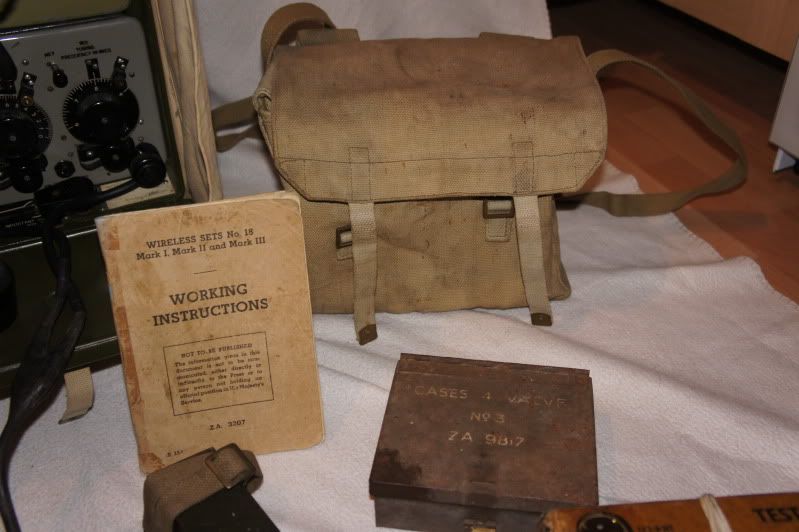 Small pack for carrying batteries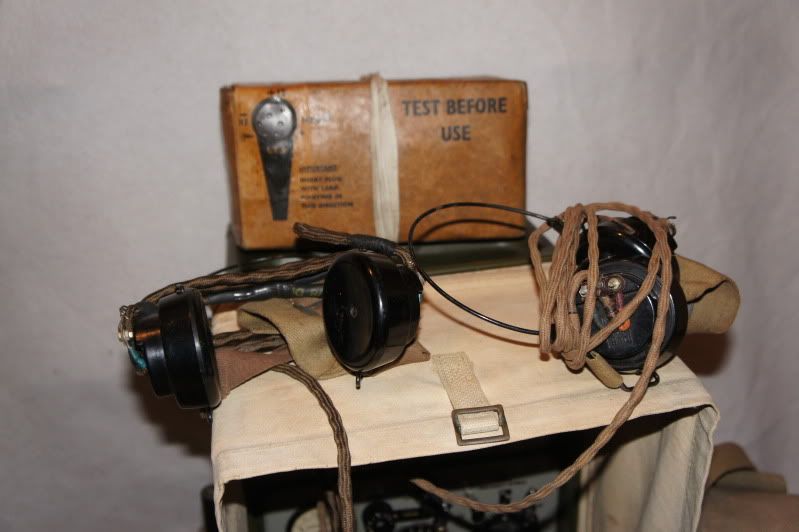 Headsets and spare battery (again, 68 dated as well)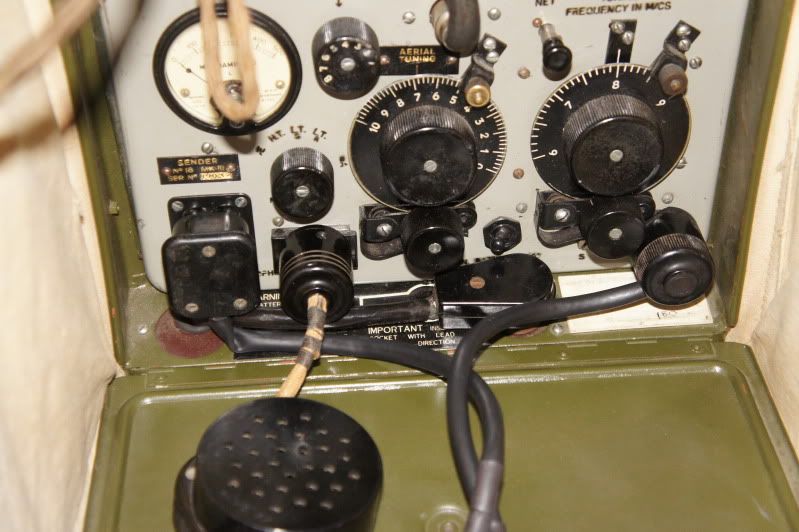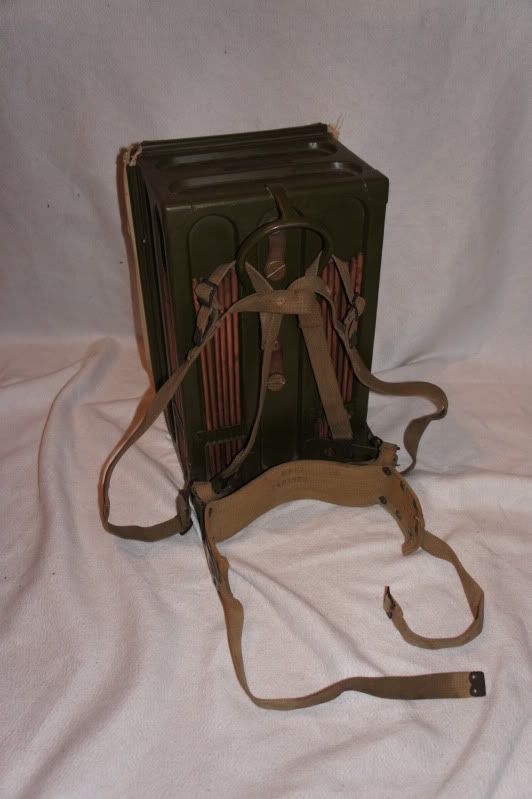 This set has the later type of belt where the 08 pattern belt was cut down and 1 inch webbing straps stitched to it so its more comfy around the wearer.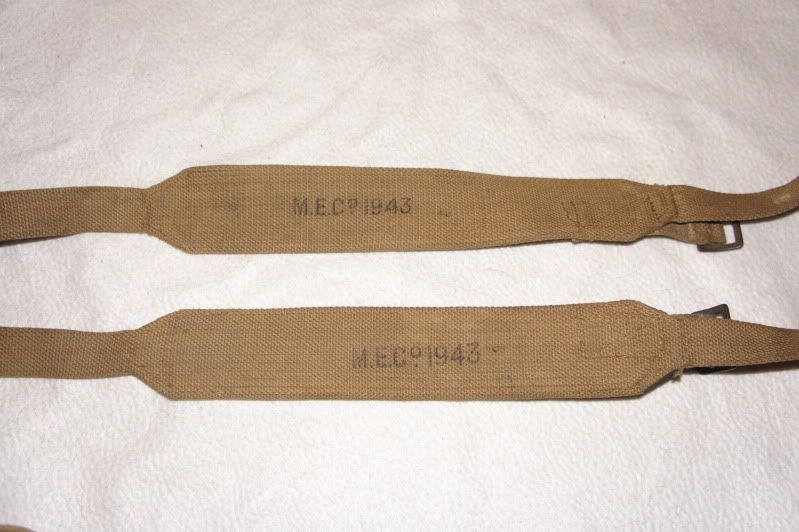 Dates on shoulder straps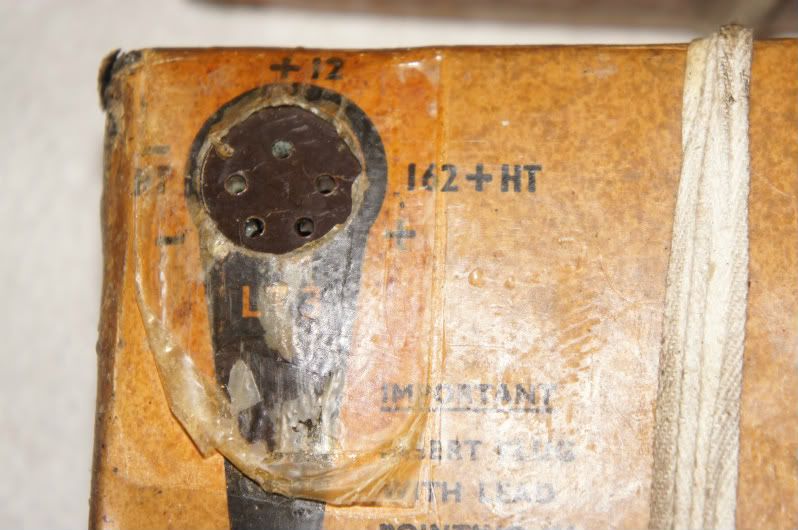 Battery socket detail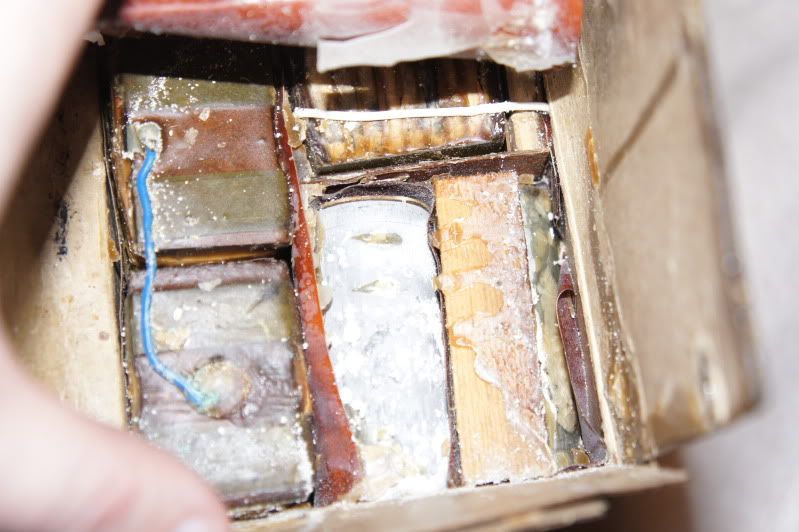 Inside one side of a battery (before I sealed it up)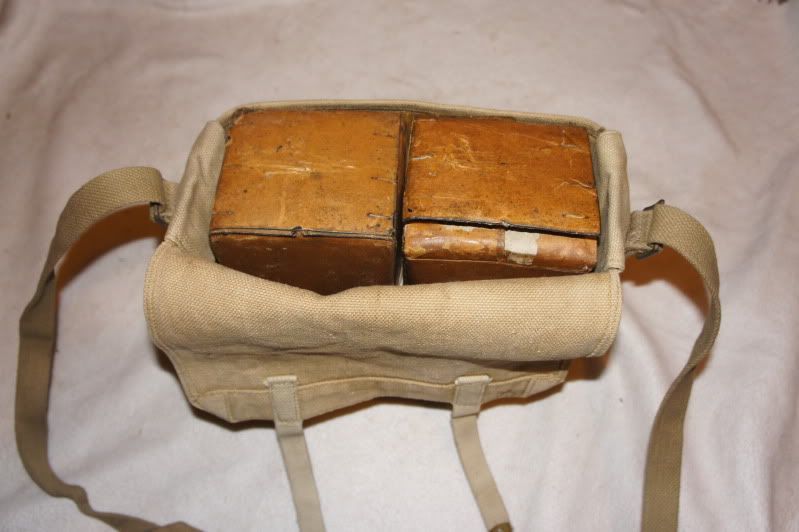 Battery fit in small pack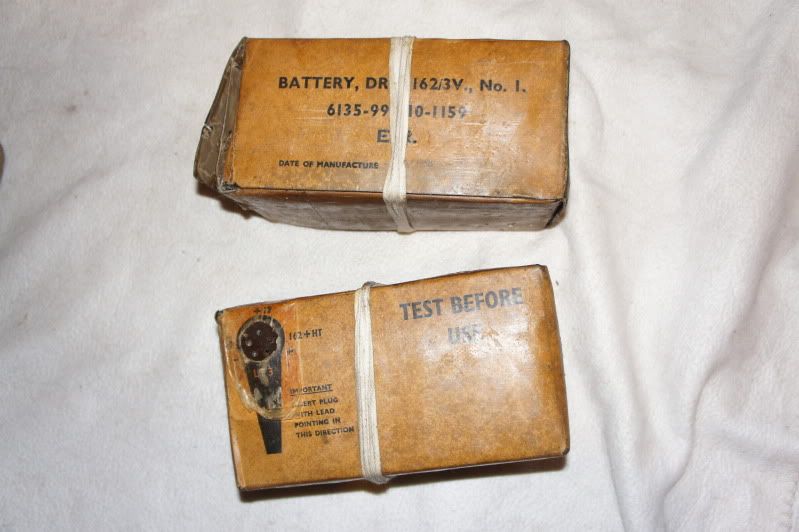 Hope it helps with what to look for.
Paul.