Quote:
Although just remembered Chris that some divisions, inc the 4th were 'motorized' divisions until 43. Maybe they retained more vehicles?
Exactly, Jon. Hence my curiosity. To the best of my knowledge, after the 4th ID ceased being a motorised division it returned to a standard Infantry Division.
Here are some stills from some nice colour footage of F company, 12th Inf, 4th ID jeeps in England before embarkation. I've only got a short clip of it and the only clear company and vehicle number markings I can make out are in the first two still, being F - 1 and F - 2. The last still doesn't look like and 'F', but appears between number 1 and number 2. So I doubt if it's from another company.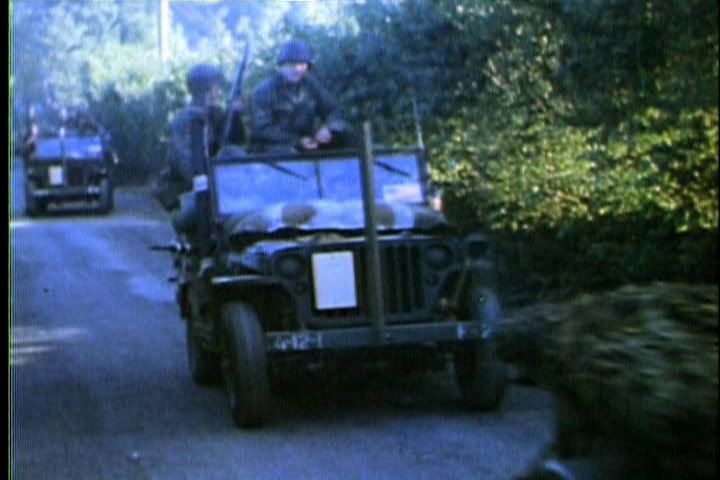 There are some nice details in these stills for reference of 4th ID jeeps in Overlord. Note the gas vesicant paint in the gaps between the star and circle painted on the windshield canvas cover. It also seems to be stuffed with goodies. Maybe camo net, maybe supplies that the guys wanted to keep dry. Also the air intake mod for the waterproofing. There also seems to be a faint LST number chalked on the front bumper of a couple of the jeep.
Sorry to take the thread of course a little.