stoater wrote:
NOOOOOOOOOOOOOOOOOOOOOOOOO...........!
BY THE WAY ARE YOU COMING TO DETLING IN THAT STATE
IF YOU DO I CAN SELL YOU A NICE PAIR OF PAVIA COLLAR MOSTRINE( 27TH PAVIA)
LOOKING GOOD
MIKE
Camerata stoater,
This Historical Records held by Moscow Centre for the North Africa front indicate that The Five Pointed Star device could be worn alone if the Mostrine Complex had worn out, as my Legend is for a time period from Gazala to the end of El Alamein Offensives ( records indicate the resupply of the Italiano e Tedesco Armies was patchy..
) it was considered to be sufficient, however I have been permitted to work to Improve my Legend, and in fact I would be failing in my Marxist Leninist doctorine if I didn't at all times increase my Productivity...
If you have a suitable Pavia Mostrine Complex that can be transfered between our Commands for Soft Imperialist Currency then that can be permitted by Moscow Centre..
I'm working to recover the larger Stars for the Inferior Great Coat which purports to be a Warmth retailing Clothing Complex... why you Camerati think it would work in Mother Russia, goes to show the weakness of your Political Perception in regard to Forty degrees of Frost.
Several Rezidency Design Bureau are charged with improving the new Direction RE Scale of Norms, ( Seven league Booted Assistance by Camerata Elsan's Iron Horse of a Command has been Noted and will be taken into account when he faces the People's Court, ( as we all at some stage will do
))
I maybe permitted to wear my "Pavia" self as a Cultural Event Uniform one evening,( Moscow Centre has yet to decide on my movements between 18:06 and O1:27 on the Saturday and Sunday but my Historic Mission at the Detling Front purely defensive Offensive is to contain the Lunatic Schemes of NATO, you saw what happened a few years back at the Dance when the purely defensive Peace Makers of the CCCP were not there...
)
butcherboy1 wrote:
By Mussolini's ass!!! Viktor has cast away the chains of the bolshevik enslavers and donned the glorious attire of il duce's liberators!!!
Nice one Viktor!!
Now its simply a case of teasing you towards the Decima MAS..... fascisti complete
Camerata butcherboy1,
This is not even One time going to happen, HET ! any MVSN nonsense, as a Weaker Fascist I'm permitted only to be a Royal Army Camerata, Moscow Centre has other Contacts within that Organ to carry out its wishes..
SuperMario wrote:
DUCE!
DUCE!
DUCE!
Well Well, Comrade Viktor (Or should we say, Soldato Vittorio??)
Excellent Representation. Looks fantastic. Well put together.
Commendations and letters of approval have been sent to OVRA. You no longer need fear the taste of Castor oil.
Do you feel upto pushing the Inglisi into the Suez Canal, Camerati?
Neil
Camerata SuperMario,
My Italiano Legend's Workname is to be MARCELLO, and thank you for you observations of the Scale of Issue, as for working against an Adversary that drags its feet in Forming a Second Front so be it, Moscow Centre always plays " The long game", the good work in various Inglisi State Organ's is progressing to Quota.
While operating within Direction RE as MARCELLO, I have been Ordered to smile( a lot), this seems to be an Italiano Norm in their Image Capturing Complexes, held in Moscow Centre's Historical Documentation Archive.
As a Hero of People's ( Smasher of Gitlerism) I look Heroic..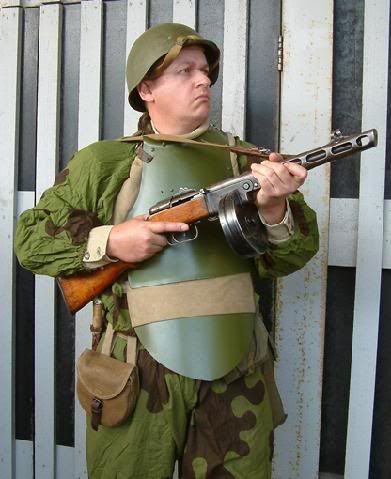 and as a Defender of Fifty Years of World Peace ( Container of Lunatic Yankee/ NATO Expansionism), I just scowl..
,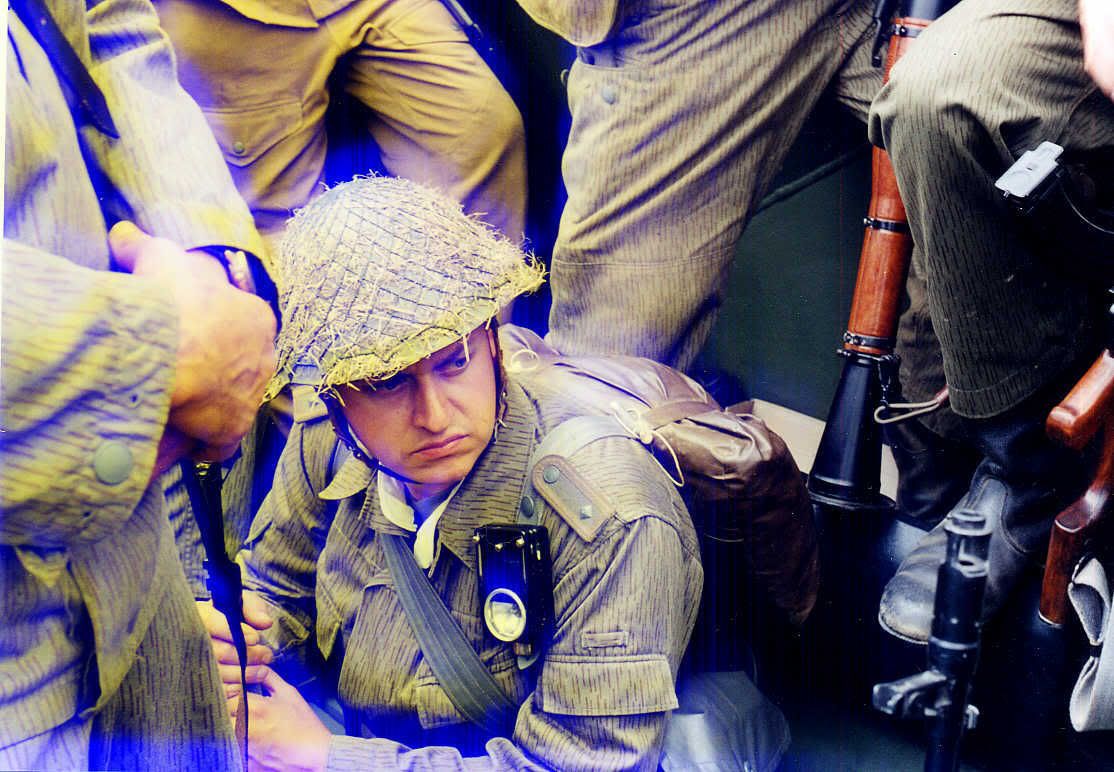 I will have to practice this new face combo .... what one must do to complete his Historic Combat Mission.
Camerati,
Moscow Centre has permitted me to communicate it is pleased that "its work" passes the "Senape Complesso" with its Italiano Camerati and it is within Quota.
Yet again the advantages of a Centrally Controlled Command Society supported a Strong Internal Security Organs with a lot of Small Arms Ammunition has shone through like a Beacon to World Peace.
Urrah!!.
_________________
"Wenn ist das Nunstruck git und Slotermeyer?, Ja! .. Beiherhund das Oder die Flipperwaldt gersput!"
( Lease lend material from Comrade Sandy Boots)
"We have internal enemies. We have external enemies. This, comrades, must not be forgotten for a single moment"
( Comrade Stalin, 1928)
"Who watches The Watchmen?"... The NKVD.
"The Devil came to me one night, he struck his claws into my hands, I prayed for him to stop but he wouldn't .....so I told him to F' off..... he did".
(An old Russia lady)
"We will fight for peace until there isn't one stone left standing on another".
(Soviet folk-saying)
"Gesplitzenblitz !" ( Peter Sellers)
"To err is to be arrested ".
"To forgive is not within the Scale of Norms".