From the date they'd likely be the SSh40. This (well really the SSh39) saw the introduction of a simplified helmet shell sizing. They come in sizes 1, 2 and 3 - 1 being the smallest.
Here's some stuff I did earlier...
Quote:
RKKA helmets used in the war are one of three types. To start with the StalyShlem(SSh) 36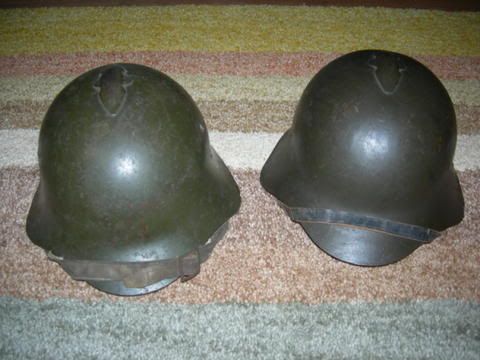 And liner
This saw use into early 1943 but was incredibly rare by that time. I've only ever seen one in a picture of front line troops that is definitely post 1942.
The main ones are the SSh39 and SSh40.
The SSh39
This is distinguishable by the three rivets placed high on the shell and it having the same liner as the SSh36.
This was shortly replaced by the SSh40 which was the same shell but with a three pad liner that provided greater stability.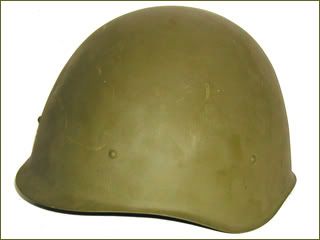 This is easily identified by the six rivets placed low on the helmet.
This SSh40 is the best option as it continued in production until 1960 and post war examples are easy to find at reasonable cost.
And for the post war changes so you don't get caught out...
Quote:
The first postwar change to the wartime SSh40 was the introduction of a Y shaped chinstrap the same as the NVA's M56 helmet. This is designated SSh40m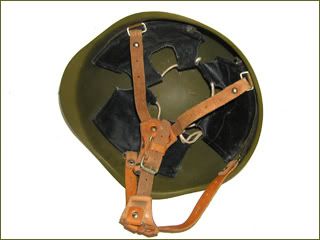 This was far from universal and is often mislabeled as a para helmet. It was used exclusively by Motor Rifle troops.
The first major change was the SSh60.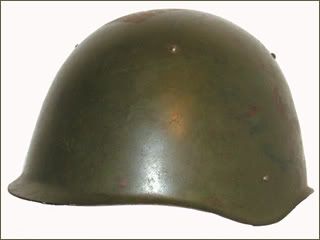 And liner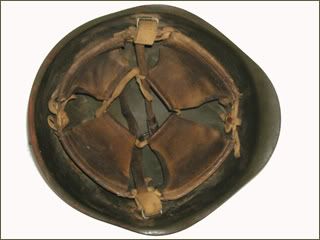 As you can see this retained the shell of the SSh40 but changed to a four pad liner secured by four rivets high on the shell.
Then the SSh68 was introduced
Nicknamed the Conehead for obvious reasons it has the same four pad liner as the SSh60.
Finally, the thing to watch out for on Fleabay...
_________________
Quote:
"You may not be able to change the world, but at least you can embarrass the guilty"
Jessica Mitford
Quote:
"Memory is deceptive because it is coloured by today's events."
Albert Einstein