Bob Noody from F/506 101st Airborne has been staying with me over the past week for his first visit to England since 1944. Throughout the week, we've been travelling to places where he remembers and on Tuesday we went down to Upottery Airfield in Devon where he took off from on D-Day.
70 years ago, ten minutes before take-off, an USAAF photographer captured one of the most iconic photographs of the 101st Airborne. This was Bob, with his bazooka tucked into his leg bag.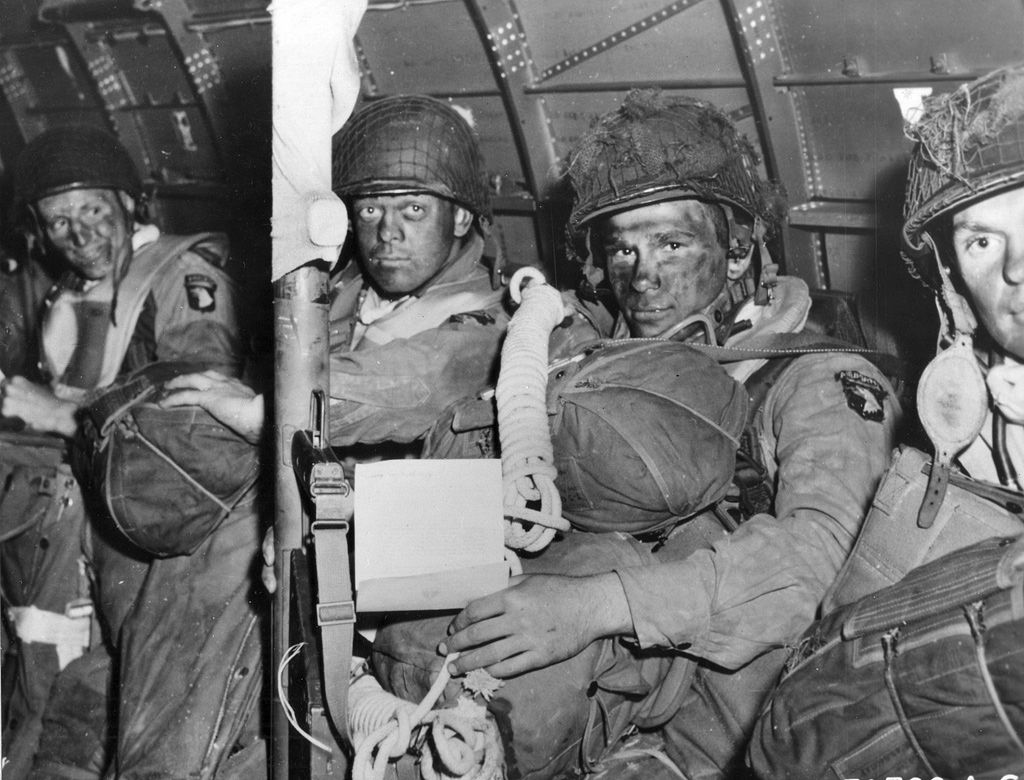 70 years on, here he is on the runway with me.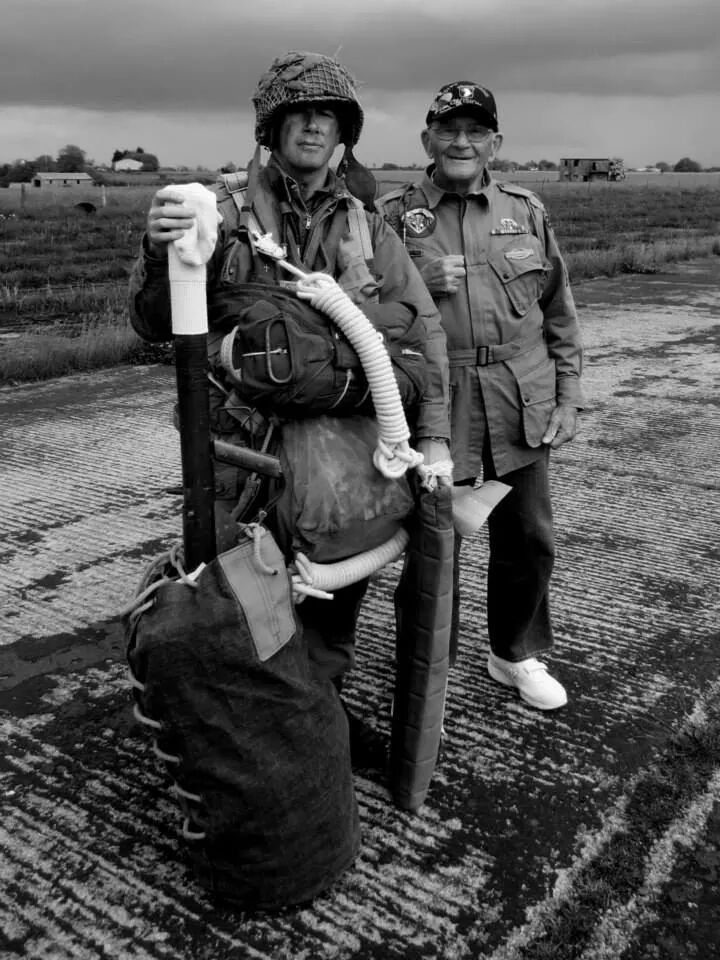 Next stop Normandy.
Cheers.