On Saturday the 6th of October 12th Battalion veterans and their families held the final reunion and a service in Exeter Cathedral to lay up their standard.
The 2nd Devons were invited to put on a small display at the hotel where they were having their reunion, we were also asked to attend the Cathedral service, so most of us rebadged as the 12th and put on our Red Berets to provide a guard of honour for the vets.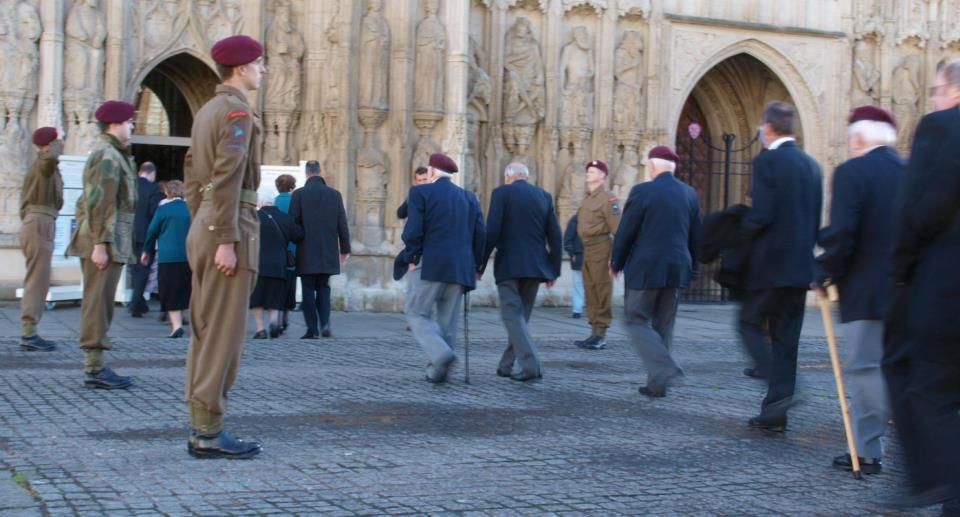 Guard of honour as the Vets go in the Cathedral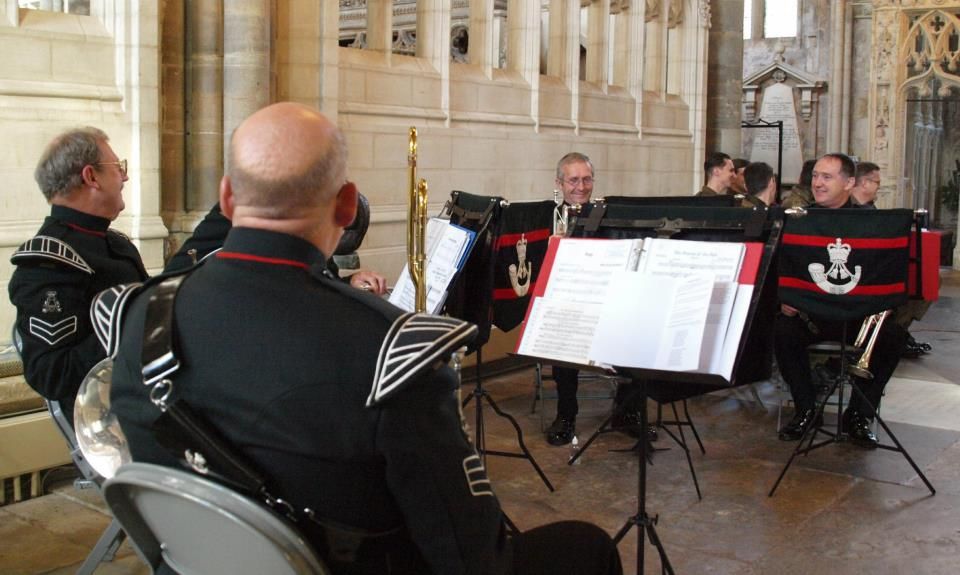 Rifles Band before the service starts with us in the background
Veteran Jim Beck D Company returns the salute.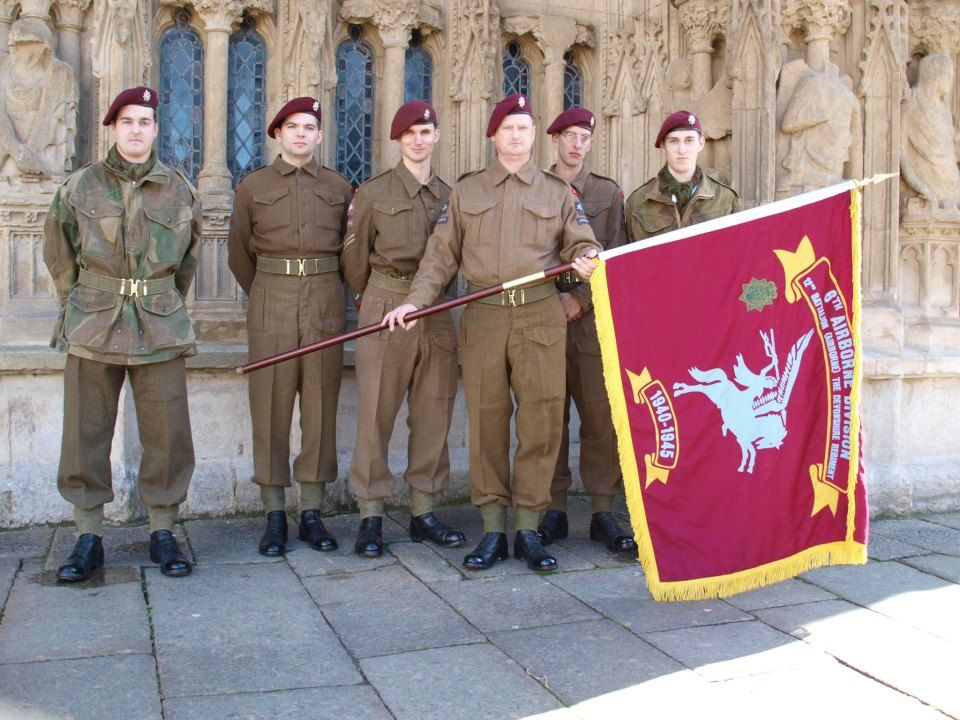 us with the 12th Devons standard
Paul Gleadell's daughter and her husband chatting to the lads.
Paul Gleadell's daughter and her sister Sarah Gleadell looking at the finer points of army underwear