It's a bit tricky;
The Leica plant in Wetzlar lies in the Western part of Germany so the Soviets didn't get their hands on them.
The FED commune was already making their own Leica copies in the 1930s based on the early Leica II design.
Zorki started making cameras based on the FED camera after World War 2.
Also Zeiss built Contax cameras in Jena for another 2 years after the war, before the Soviets moved the factory and engineers to Kiev.
So you get Jena marked Contax cameras built from original parts, and Kiev-built Contax cameras built from left-over parts, and Kiev cameras made from new parts made on the original Zeiss machines.
In the meantime, I scored another Leica IIIc "K" (Left). An unmarked sample from the batch of 200-250 that were sold to the US Army of the Occupation in July/August 1945. The serial number is only 37 removed from the other one (Right).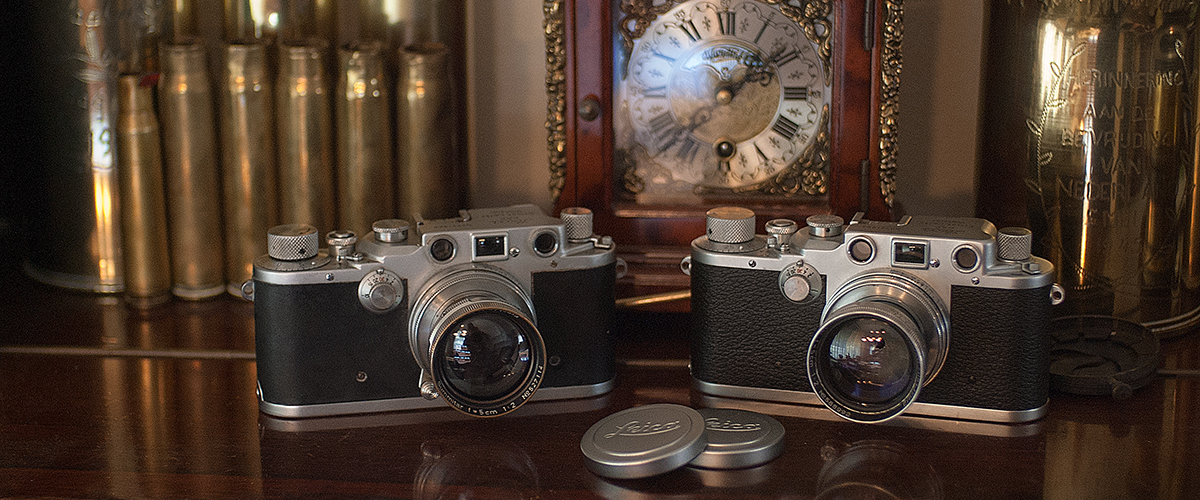 _________________
In Tabulas Argenteas Refero