Here's one with condensation damage after a freezing hour-long trip in the back of jimmy.
4x5 Speed Graphic, Kodak BW400CN
(Curse you Kodak! For not manufacturing this in 120 format any more!!!)
And some gratuitous camera-porn: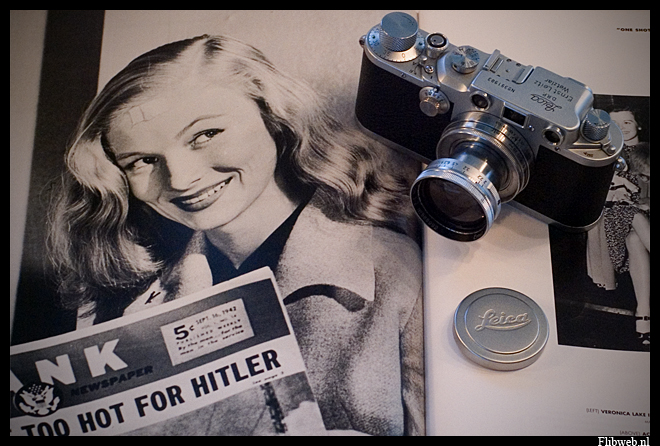 My pride and joy: Leica IIIc "K".
It was issued to the US Army of the Occupation on the 19th of August 1945 according to the ledgers. It is from the first batch of some 300 cameras to have a chrome finish again after the war-time shortages. It's also the last batch of "Coldproof" shutter IIIc cameras made.
It's not as sought after by collectors than the ones actually marked with a "K", but certainly quite rare.
Veronica Lake photo courtesy of John "One Shot" Bushemi.
_________________
In Tabulas Argenteas Refero