Winter 1943 - 1944, two French train in UK.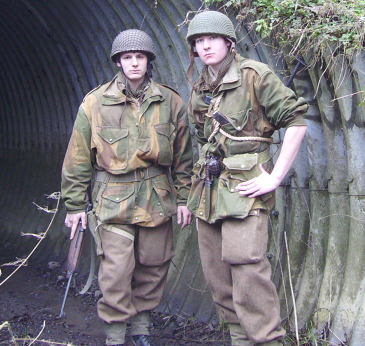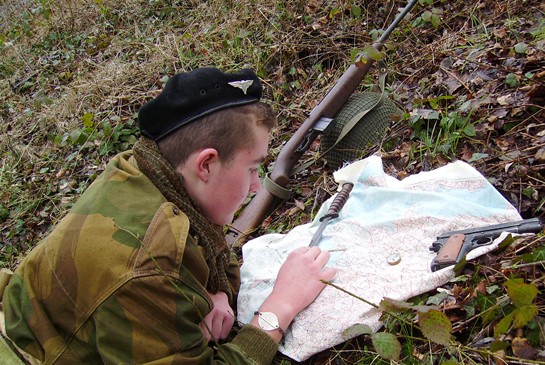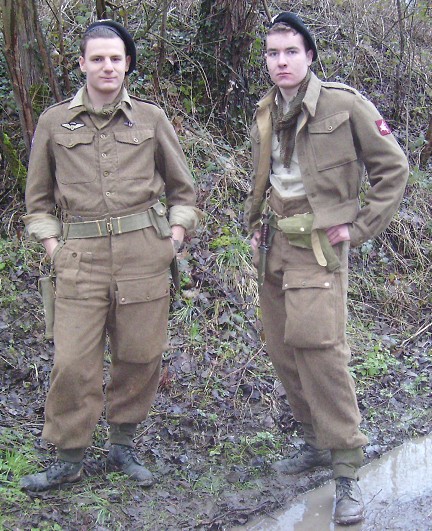 Winter 1944 - 1945 during the Battle of the Bulge, near St Hubert.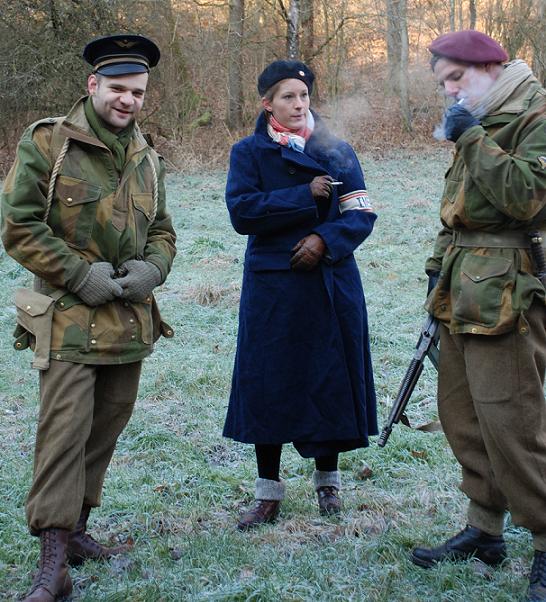 Two SAS discuss with Belgian resistance.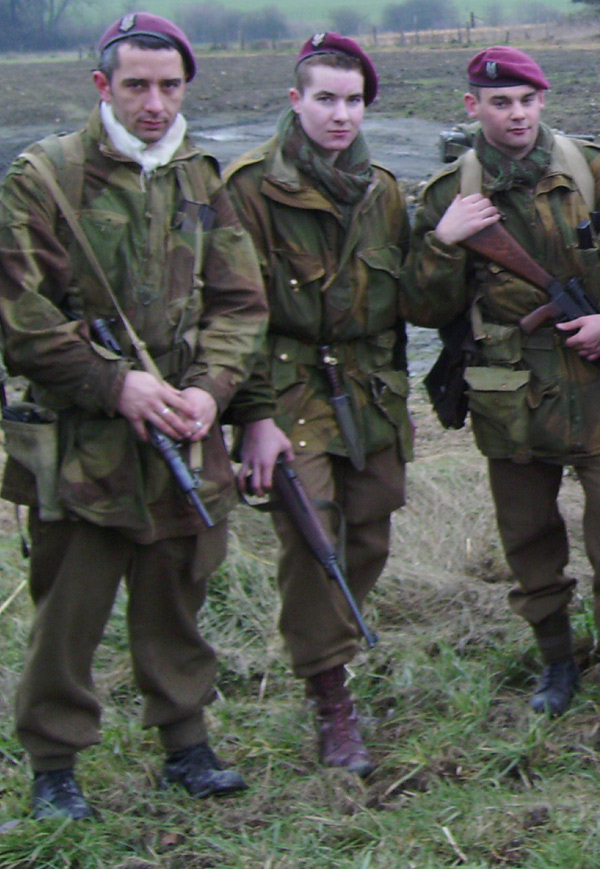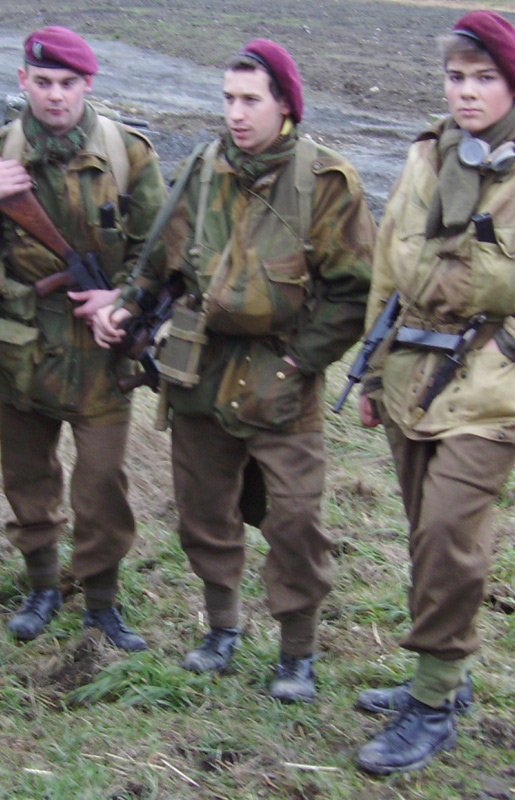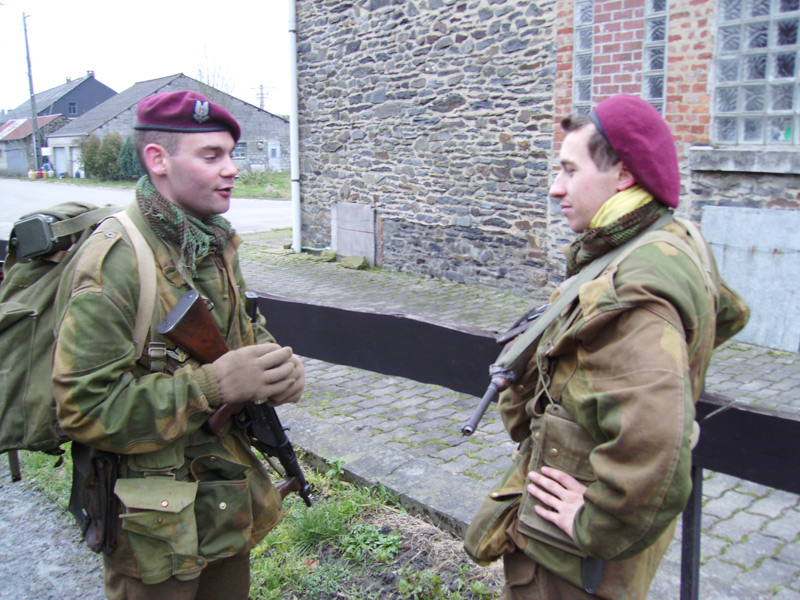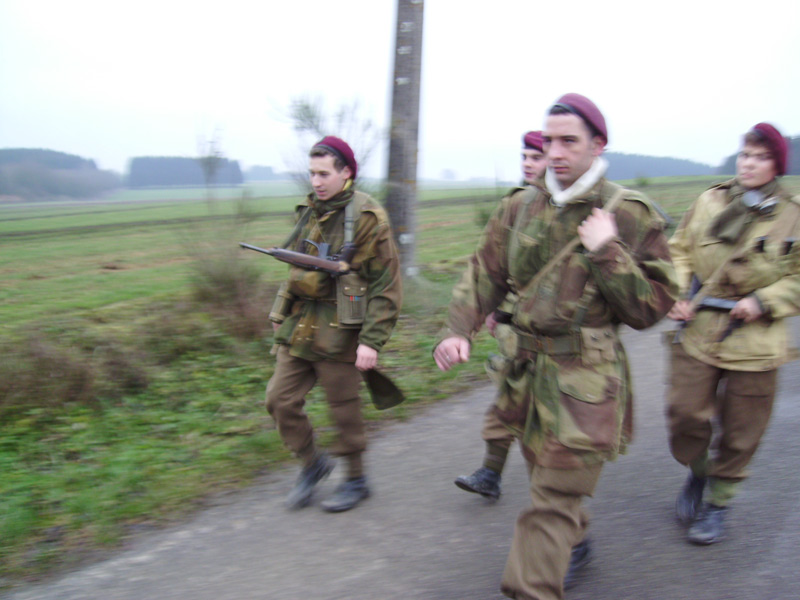 French paratroopers resume their march ...
... and meet a U.S. patrol.
Back to England, the SAS are preparing for Operation Amherst.
This "froggy" has made a flag of Free France.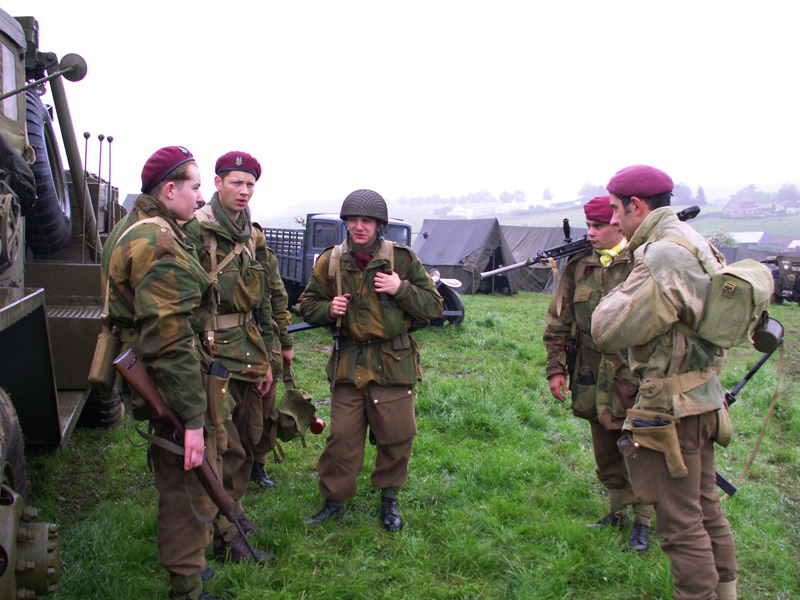 Men equipped with their parachute X-Type.
Arrived in Holland, men patrol in the woods near Assen.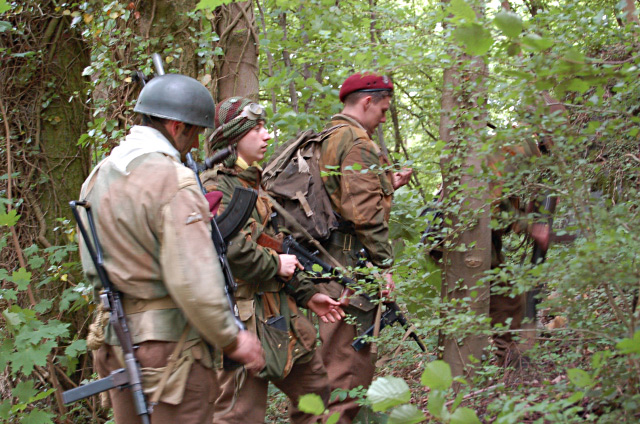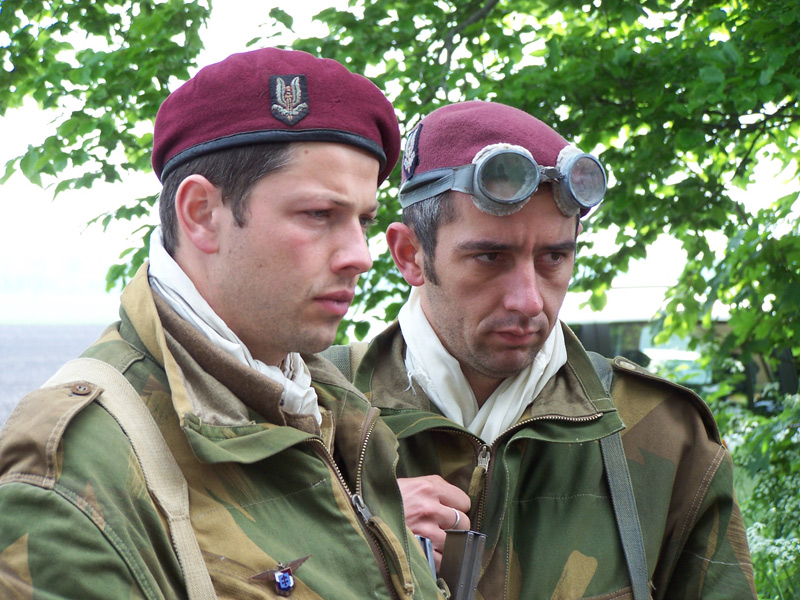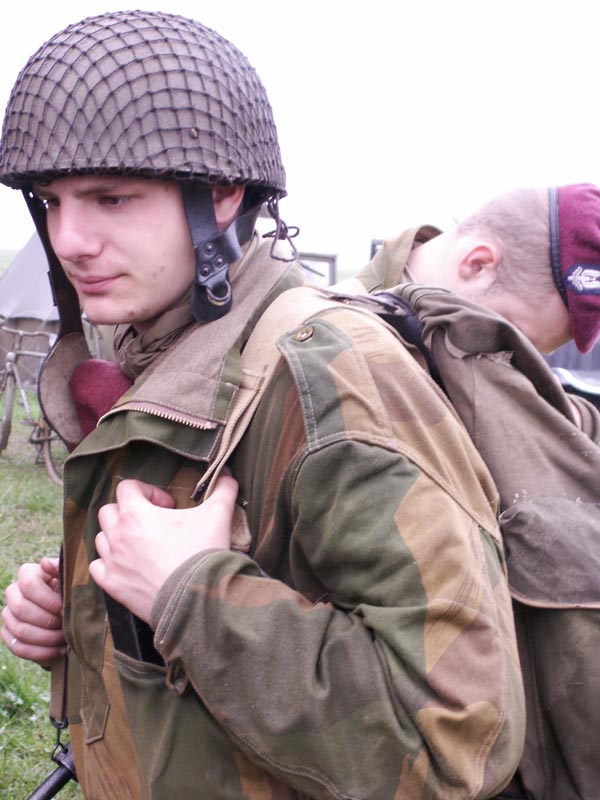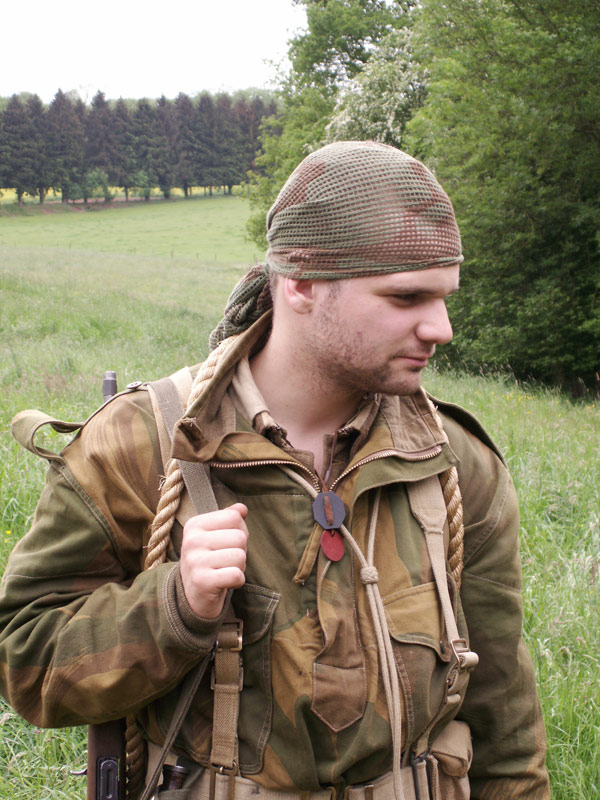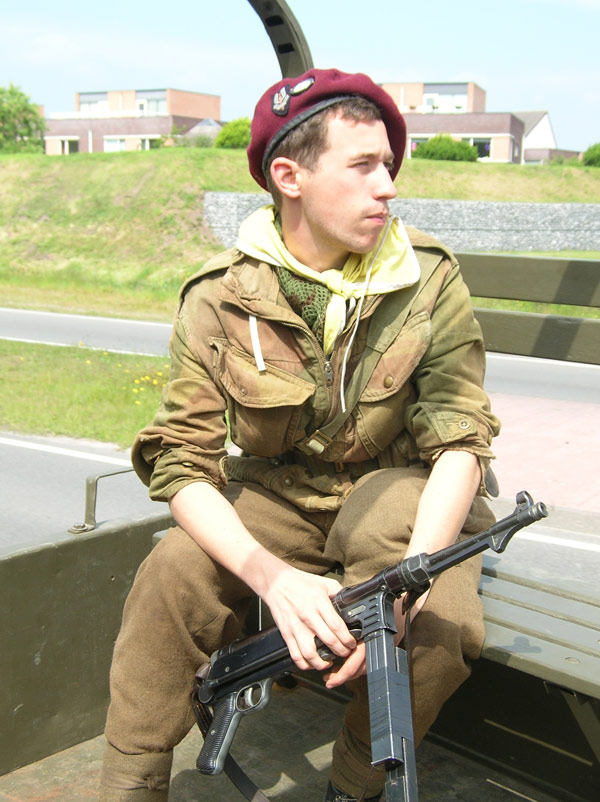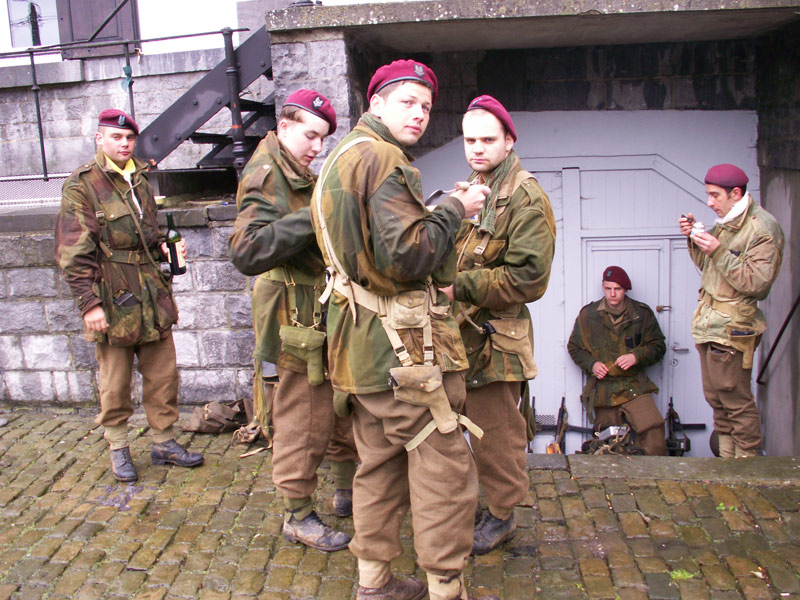 We are an independent group representing the 3rd and 4th Special Air Service French.