Here's a few pictures of the HBT's mentioned a while back. I have more to list, this is just the start! Measurement are approximate, and are the measurement of the actual garment, HBTs were menat to be worn loose, so take 3-4 inches off for the shirts for a proper fit
.
Shirt (1)
Bust- 41-42"
Waist- 39"
Condition: Excellent. Never issued. Retains all of it original colour. Around 4 small (just slightly larger than a pin head) rust marks, really not noticable, but I like to mention everything!
Price £65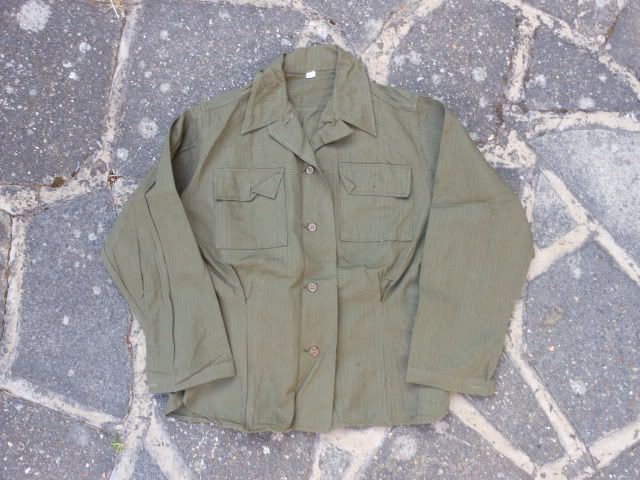 Shirt (2)
Bust- 40-41"
Waist- 35"
Condition: Excellent. Never issued. Has a small chalky residue on the right sleeve from storage. Will probably come out with a wash.
Price £65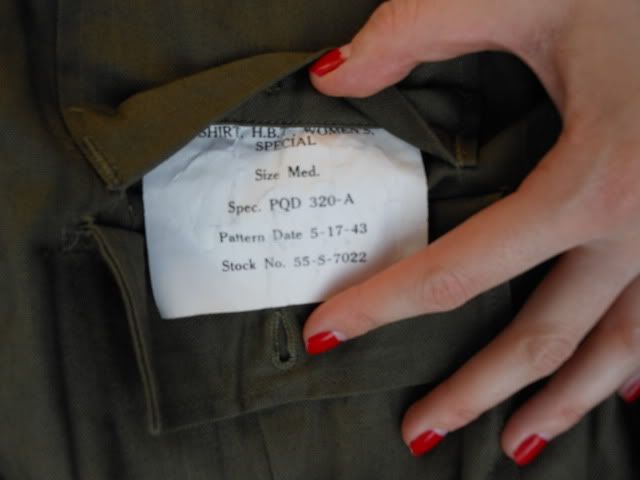 Trousers
Waist- 26"
Hips- 43"
Length (From top of waistband to hem)- 40"
Very good condition, they have been used but retain the original colour. One small pin head sized, FAINT rust mark of the right pocket.
Price £65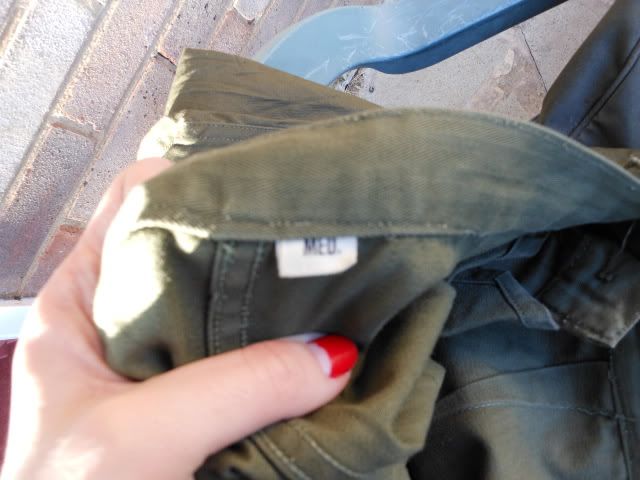 Gaitors
Size 2R
Were unissued. I used them once, so they are still in excellent condition.
Price £30