---
I know a few of you have been asking after these pics of my recent hols in Berlin, and now i've finally got round to sorting them out, so here they are...


View from the Victory Column down the Staße des 17 Juni, present day and on 20th April 1939 (Hitlers 50th)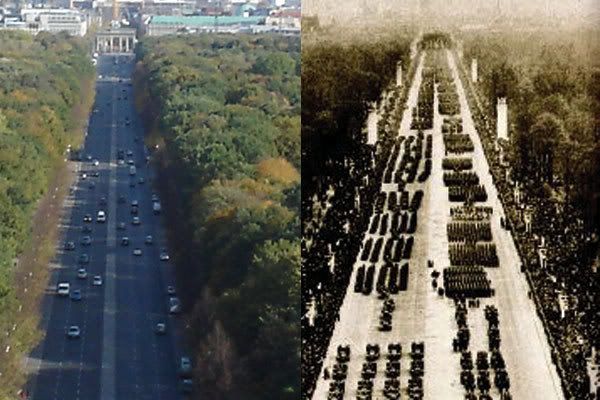 The Tiergarten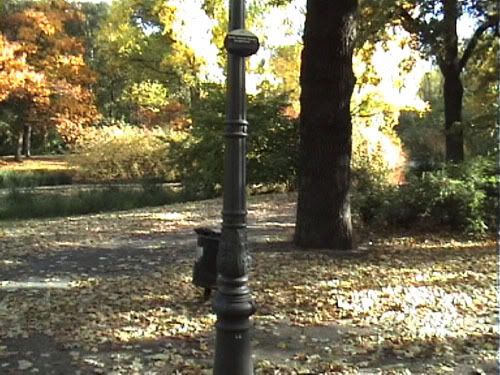 The Humboldt University. Books were thrown out of the windows and doors during the SA book burning of May 10th 1933, and the pire lit on Opernplatz.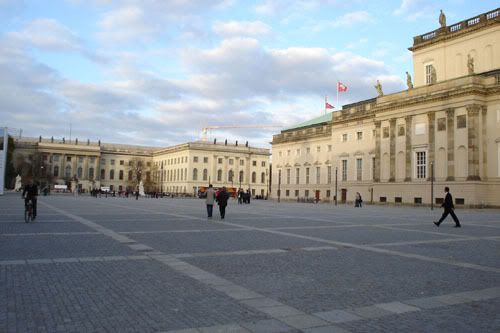 How the site of the Furher bunker looks today.




The heart of the government district the beginning of the 19th centuary up until the end of the war, the Wilhelmstaße, now a residential area.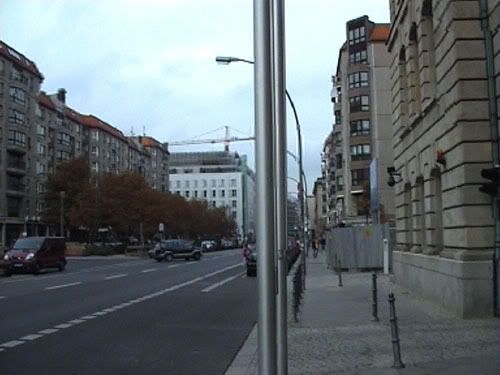 This is the street that Mohnke's and other groups scampered across during the breakout from the Fuhrer bunker, running just down the road and into the U-Bahn station 'Kaiserhof'. (You've seen it in Downfall
)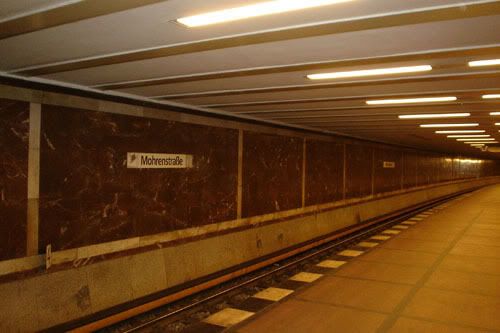 The station was eventually destroyed in the war, rebulit and re-opened in 1950, and re-named Mohrenstraße. The red marble on the walls was taken from the Reich Chancellery.

All thats left of Gestapo headquarters (the cells below ground level) just behind you can see the remains of the Berlin Wall.




The bomb damaged front and spire of the Kaiser Wilhelm church.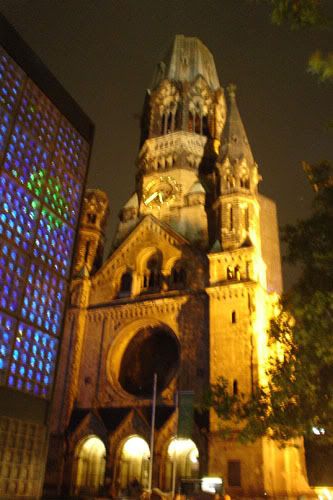 The front of the Cecilienhof, site of the Potsdam Conference.




The remaining facade of the Anhalter Bahnhof station, which remains as a memorial.




Inside the near by bunker on Schoneberger Straße, which provided shelter for Railway Staff and upto 12,000 civillians.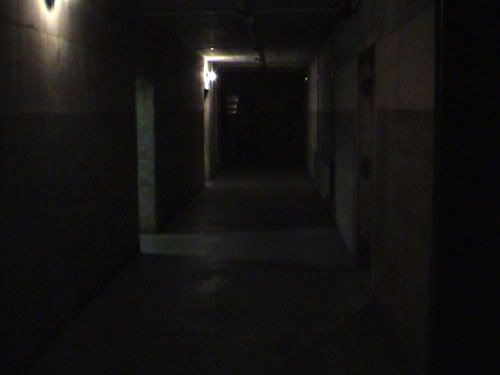 And finally, and bit of battle damage.