A Few years back my cousin bought an M1A1 Thompson from JP Deacts at Beltring and on it was an unusual band around the very front of the forward grip. It's something i'd never ever seen before, everyone who see's it comments on having never seen one before, and despite literally years of attempting to find photos that show it's existance on other Thompsons we've come up with nothing.
Was this a factory modification that is simply rare, or is it more likely to be a field modification? Which ever, it has been professionally done.
The width of the band, and the overall look resembles the Type 1 Belly band for the Carbine, but i feel that it is too big to have taken from a carbine and added to the Tommy. See pictures.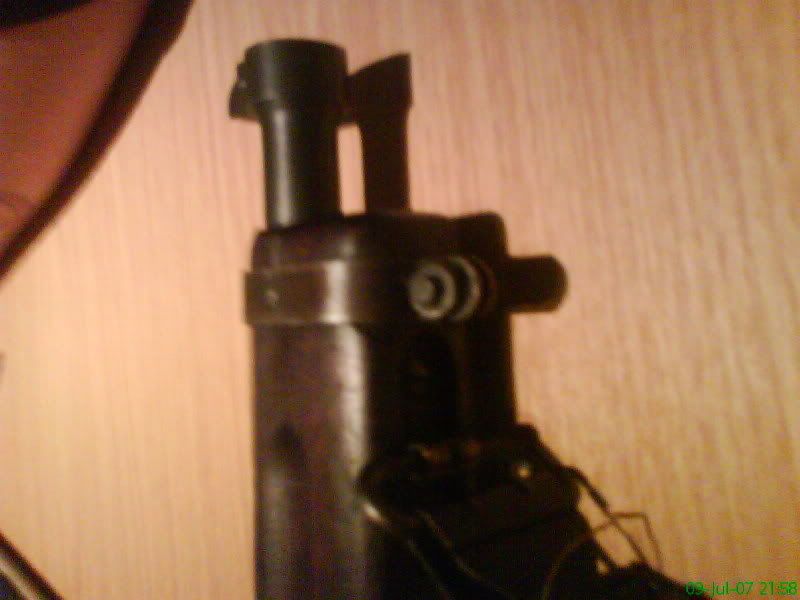 The metal seems to have aged with the remainder of the gun and judging by the look of it when it was first removed, and the grime underneath i'd say it had been there a long long time.
Any Comments?
Bez